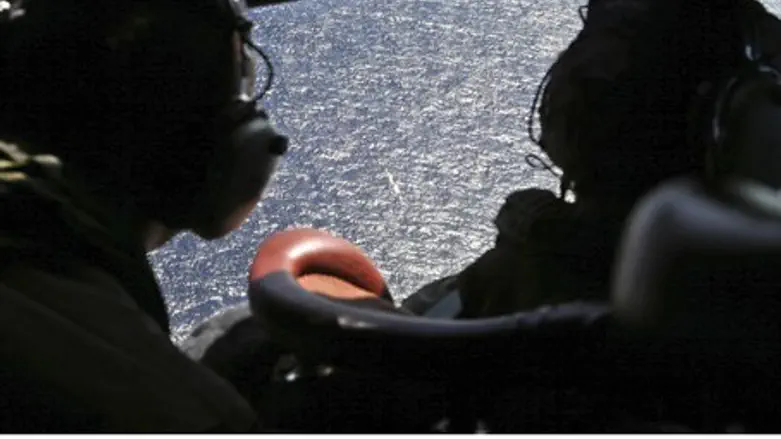 Search plane hunts for MH370 (file)
Reuters
An Australia exploration company claims it may have found the wreckage of Malaysia Airlines flight MH370, which disappeared on March 8 with 239 passengers on board.
The company, GeoResonance, says it began using over 20 technologies, including satellite imaging and radiation chemistry, in a search for the plane as early as March 10, comparing images taken on March 5 before the plane went missing.
In the Bay of Bengal, in the north-eastern part of the Indian Ocean, the company found chemical elements on the ocean floor that are consistent with a Boeing 777 crash, reports International Business Times.
Those findings were not present in imaging from before the day of the crash, strengthening the argument for their being from the disappeared plane.
GeoResonance spokesperson Pavel Kursa stated that at the at the site "we identified chemical elements and materials that make up a Boeing 777...these are aluminum, titanium, copper, steel alloys and other materials."
David Pope, a fellow spokesperson of the company, added that "the wreckage wasn't there prior to the disappearance of MH370. We're not trying to say it definitely is MH370. However, it is a lead we feel should be followed up."
Using various images and information, the company scanned an area of 2,000,000 square kilometers (nearly 800,000 square miles), and in the end located the suspected crash site 5,000 kilometers (around 3,000 miles) away from the current focal point of the search.
Malaysia will look into claims
Malaysia's transport minister on Monday night said a meeting would be held by the committee managing the search for the plane to decide whether the company's claims would be investigated, reports The Independent.
Malaysian Defense Minister Hishammuddin Hussein added "Malaysia is working with its international partners to assess the credibility of this information."
A range of theories as to the missing plane's fate have emerged – from hijacking to crashing to being diverted for use in a terror attack, possibly against Israel. Later theories have become even wilder, ranging from an onboard fire to a suicide mission. 
Controversy reigns over every detail of the flight, including the co-pilot's last words - "All right, good night" - and the fact that two Iranian nationals with stolen passports were on board.
An extensive search across the massive Indian Ocean has produced mixed messages from government officials, as bereaved families are fed hope on the one hand, and told the flight has not yet been found on another.