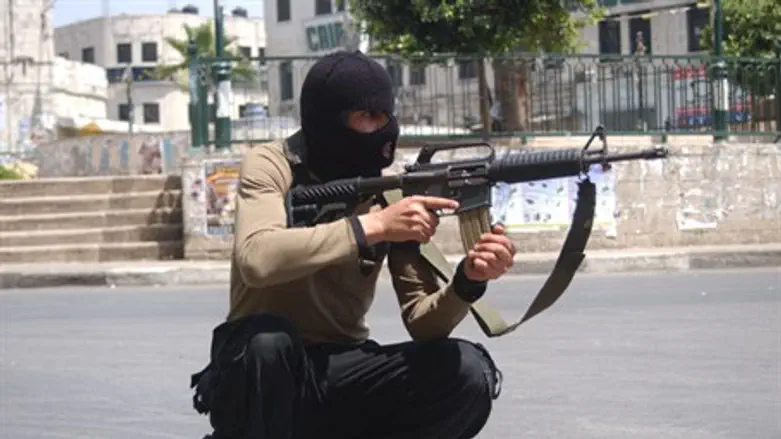 Terrorist (illustration)
Flash 90
An Israeli film called "Life Sentences" has won the top award at an international documentary film festival.
The film, produced and directed by Nurit Kedar and Yaron Shani, won the "Golden Lens" prize at the Millenium Documentary Festival earlier this week in Brussels.
The Israeli film competed against 11 other documentaries from around the world, at the event which featured UN Secrerary-General Ban Ki-Moon as a guest of honor.
The film describes a scenario in which an Arab man marries a Jewish woman. They give birth to a girl and a boy and live in quiet harmony in a mixed Israeli-Arab and Israeli-Jewish community.
Nobody realizes, however, that the Arab is in fact an arch-terrorist who has been plaguing the Israelis with numerous horrific attacks.
When he is caught, the mother decides to flee the country with her kids and settle in the heart of a hareidi community in Montreal, Canada. The film goes on to follow the lives of the children as they grow.
"Life Sentences" has won numerous prizes in Israel. It is likely to be on the "short list" for Israeli documentaries to contend for an Academy Award next year.