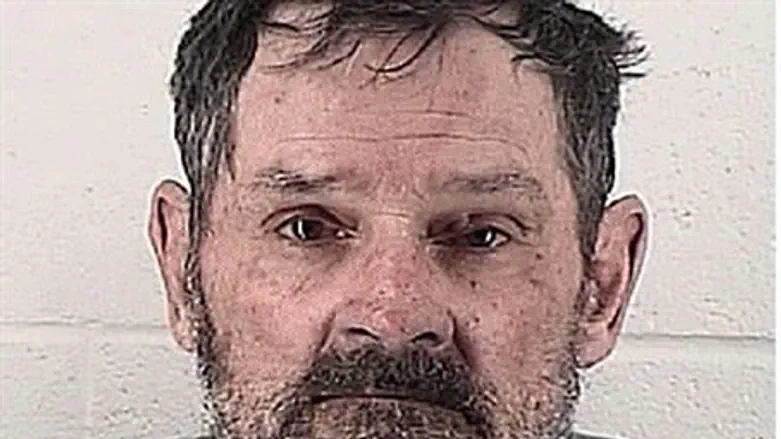 Anti-Semitic killer Frazier Glenn Cross
Reuters
Frazier Glenn Cross, who has been indicted in the shootout at a Kansas Jewish community center last weekend in which three people were killed, threatened Jewish leaders in Ukraine last month, said Rabbi Dov Bleich, the Chief Rabbi of Ukraine. Speaking to haredi newspaper Hamevaser, Rabbi Bleich said that Cross made the threat through a toll-free phone number that was set up to collect donations for the Jewish community in Ukraine.
Cross, 73, also known as F. Glenn Miller, was charged on Wednesday with one count of capital murder for the deaths of a 69-year-old physician and his teenaged grandson outside the Jewish Community Center of Greater Kansas City. He also faced one count of first-degree premeditated murder for the death of a 53-year-old woman at the nearby Village Shalom retirement community where she was paying a weekly visit to her mother.
The three were killed when Cross opened fire outside the buildings on the eve of the Jewish holiday of Passover in the Kansas City suburb of Overland Park. All three victims were Christian. Local police, FBI agents and federal prosecutors say they intend to pursue Cross for hate crimes, which under federal law calls for tougher sentencing. The Southern Poverty Law Center and Anti-Defamation League described Cross as a North Carolina native and former US Army Green Beret commando who, in the 1980s, founded and led the Carolina Knights of the Ku Klux Klan and the White Patriot Party.
According to Rabbi Bleich, Cross made the threats last month, at the height of tension between Russia and Ukraine over the former's entry into Crimea. "Jewish media in the U.S. advertised a phone number donors could call to help out the Jewish community, which was caught in between the protesters for and against Russian intervention.
"Cross called up and began threatening the Jewish community," he said. "The person who took the call was the head of the Jewish community, and when he heard the threats he began a trace on the call, keeping the person making the threats on the phone for about ten minutes. He sent the information about the call, and the number it was traced to, to U.S. officials.
"Several days ago, the community was contacted by the FBI, asking for more information about the threats, and it turned out that it was Cross himself who had made those threats," Rabbi Bleich said.
Police said that that Cross was heard yelling "Heil Hitler" as police took him into custody.