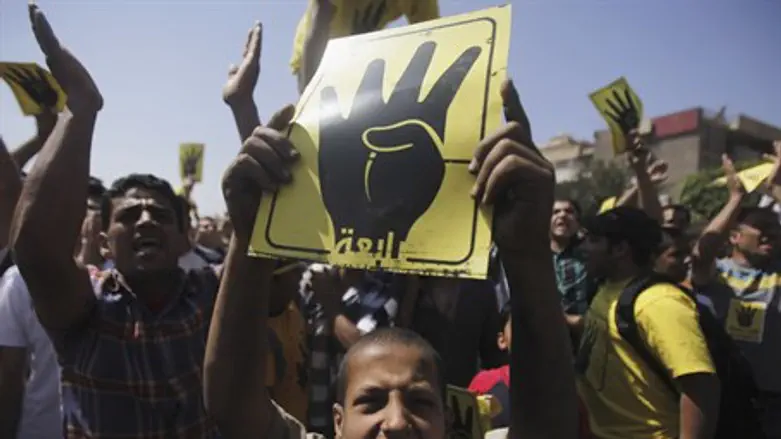 Muslim Brotherhood protesters
Reuters
Canada is "tremendously concerned" about the Muslim Brotherhood, according to an announcement made shortly after the UK announced a probe into the terror organization. 
"Canada has taken an aggressive stand when it comes to listings [of terror groups] ... but there is a certain process," John Baird, Canada's foreign minister, said at a news conference in Cairo.
"We are tremendously concerned about the Muslim Brotherhood ... but the listings are made on the basis of facts and intel."
Since the 2012 ouster of Mohammed Morsi, the Muslim Brotherhood has been outlawed and has been designated as a terrorist organization by the army-led government in Egypt.
Since then, the Brotherhood has been linked with a number of terrorist organizations, including Hamas. In light of the revelations, Britain announced earlier this month that it was considering blacklisting the group; the Brotherhood responded to the UK probe by subtly threatening more terrorism in the event of a ban. 
Shortly after the threat was made, Canada announced that it was also considering a ban on the Brotherhood. The debate over blacklisting the group could have large-scale political consequences in Canada, due to the high prominence of at least one Brotherhood-associated group.
According to The Global Muslim Brotherhood Daily Watch, a watchdog intelligence site on the terrorist group, the Muslim Association of Canada (MAC) has ties to several prominent Muslim organizations in Canada - and has publicly announced its ties to the Muslim Brotherhood.