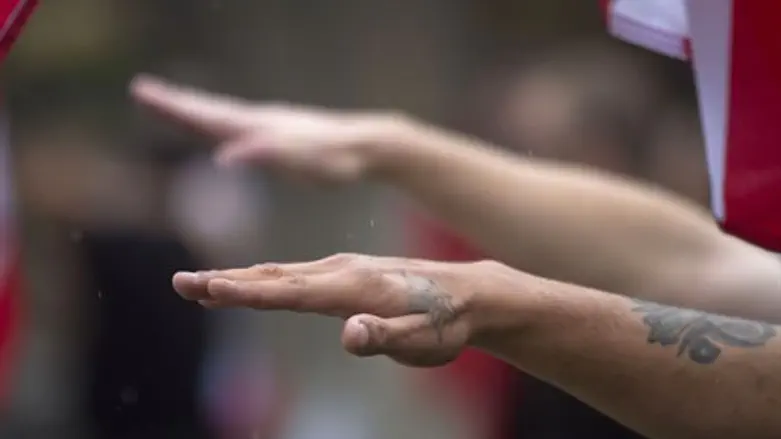 'Worldwide enterprise'?
Reuters
Nearly 100 murders around the world in the last five years can be traced back to users of the biggest white supremacist forum on the Internet, a hate-group watchdog said Thursday.    
The majority of those killings were committed by Anders Behring Breivik, the Norwegian extremist best known for the massacre of 69 people, most of them teenagers, at a summer camp outside Oslo in 2011.    
But, in common with other killers, he frequented Stormfront.org, which the Southern Poverty Law Center (SPLC) branded a "racist forum" in a study that comes on the heels of Sunday's triple murder at two Jewish sites in Kansas.    
"Stormfront is really a worldwide enterprise," said Heidi Beirich, who authored the report for the Alabama-based non-profit organization that monitors homegrown extremist groups in the United States.    
Such websites, added Beirich in a conference call with reporters, serve as virtual "breeding grounds for people just enraged by their situation."    
Frazier Glenn Cross, 73, also known as F. Glenn Miller, who has been charged with murder for the Passover eve Kansas City shooting on Sunday, frequented another site, Vanguard News Network, posting more than 12,000 times. Members of that site reacted euphorically to news that one of their fellow members had carried out the shooting, in a discussion thread which reached over 100 posts by late Monday alone. One post read  "3 ain't bad. Hail Hitler brother!!"
Launched in 1995, Stormfront - whose motto is "White Pride, World Wide" - has 286,000 registered users, though on any given day fewer than 1,800 log on to the site, most of them from outside the United States, the SPLC said.    
Its users have included Wade Michael Page, who killed six people and then himself at a Sikh temple in Wisconsin in 2012, and Buford O'Neil Furrow, who shot and wounded five people at a Jewish day care center in Los Angeles in 1999 before killing a Filipino-American postal worker.    
Not all race-related
Not all the homicides were race-related, however: the report mentioned two Stormfront users who shot and killed their wives and then themselves, as well as an "aspiring skinhead" who gunned down three Pittsburgh, Pennsylvania police officers in 2009.    
More often than not, the perpetrators have been frustrated, unemployed white adult males, living with their mothers or an estranged mother or girlfriend, who "binges online for hours" on militant hate sites.    
Breivik, who claimed Norway was being invaded by Muslims, was a registered Stormfront member for three years, introducing himself in 2008 with the username "year2183," the SPLC said.    
He is serving a 21-year sentence for the summer-camp shooting and a bomb attack on a government building in which eight people died.    
"Registered Stormfront users have been disproportionately responsible for some of the most lethal hate crimes and mass killings" since its launch by Don Black, a one-time Klan leader in Alabama, said the study.    
"He is providing a kind of community for these people, an ideological home," said SPLC senior fellow Mark Potok, who faulted the Department of Homeland Security for failing to assign more attention and resources to confronting domestic extremism.    
"The Internet in general, and Don Black in particular, has really helped to build something that is fueling the radical right in America," Potok said.    
No reaction to the SPLC report, posted on its www.splcenter.org website, could be seen Thursday on those sections of Stormfront that are open to the public without registration.