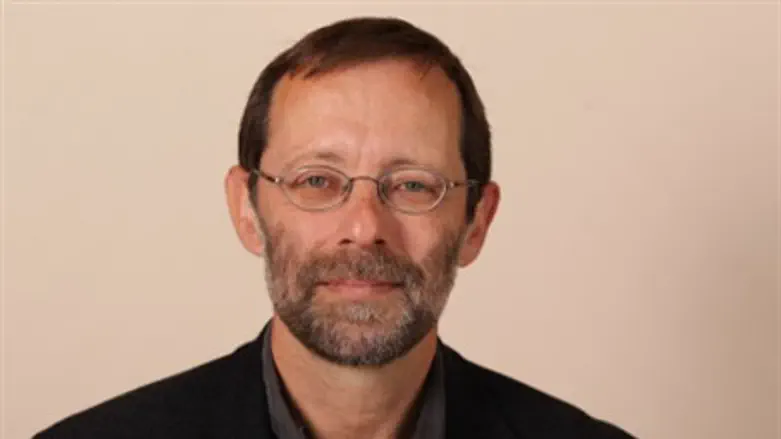 MK Moshe Feiglin
Israel news photo: Flash 90
Likud MK Moshe Feiglin said Sunday that, despite the rumors of change abounding, he expected Minister Naftali Bennett to stay put in the government – and Jonathan Pollard to stay in jail.
"I don't want to prophesy about the future," Feiglin told Arutz Sheva in an interview. But he expected that a compromise wording would be found, which would satisfy the Palestinian Authority (PA) and allow the release of terrorists, including Israeli Arabs, while enabling Jewish Home, led by Bennett, to remain in the government.
This is the fourth time Israel is set to release terrorists in the latest "round" of releases, which began last year. Israel committed to releasing over 100 terrorists, many responsible for the deaths of multiple Israelis, as a "gesture" to tempt PA chief Mahmoud Abbas to restart talks with Israel after a three-year hiatus. So far, Israel has released more than 75 terrorists.
Another 26 terrorists were set to be released several weeks ago, but the government held up the release at the last moment. In response, the PA threatened to cut off talks with Israel altogether, and sent documents to 15 UN committees and commissions demanding recognition as a full member state, in violation of a commitment they gave not to do so, to U.S. Secretary of State John Kerry.
The talks began to unravel completely last month when the PA's refusal to recognize Israel as a Jewish state and its refusal to extend talks beyond their April 29 deadline, led Israel to indefinitely postpone the final tranche of 26 remaining jailed terrorists, out of 104 convicted terrorists being released in a "goodwill" gesture that was contingent on the progress of negotiations.
Last week, Jewish Home chairman Naftali Bennett announced that his party will leave the coalition if Israel agrees to release Israeli-Arab terrorists as part of a framework agreement to extend peace talks with the PA. But Feiglin said he doubted this would be the case. Feiglin said that he had raised the issue with Jewish Home already in the first round of prisoner releases, impressing upon Bennett and his fellow party MKs how unjust releasing terrorists was.
At least now, Feiglin said, the party had woken up to his message, and was at least publicly agreeing with him that the prisoner release was immoral and should not take place.
"The release of terrorists is a moral injustice that must opposed in any way possible," said Feiglin. "I don't see any difference in their being Israeli or not. Just the opposite, with the Palestinian Authority demanding that they be released, we see who these Israeli Arabs really affiliate with."