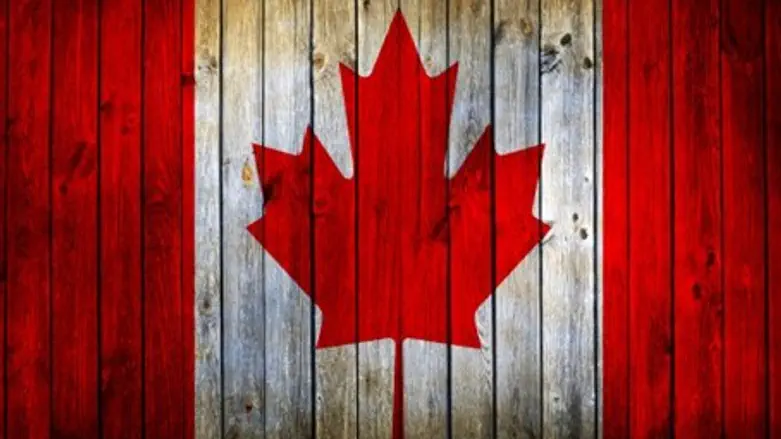 Canada
Thinkstock
The Bnai Brith Canada organization published its annual report on anti-Semitism in Canada this weekend, and according to the Shalom Toronto website, it paints a mixed picture.
The organization says there has been a 21.6% rise in vandalistic anti-Semitic acts in the past year, and the number of violenct incidents rose by 7.7%. However, there has been a 13.9% decline in the number of events classified under "harassment." The total number of hate acts against Jews was 1,274, a 5.3% decline compared to last year.
"The current level of anti-Semitism in Canada as compared with data from a decade ago shows a leap of 49%," said Bnai Brith Director Frank Diamant. "Jews pf all ages are subjected to hate acts at work, in school and even in the playgrounds," he added. Despite Canada's efforts – both domesticaly and internationally – to deal with anti-Semitism, the prejudices still exist in the country."
Diamant added that the statistics are only part of the picture, and that there is an added element of fear in the present complaints. "Although the total number of events has declined by a small amount, in the past year, Jew-hatred has become a normative discourse that is no longer perceived as negative."
"Anti-Semitism is perceived by many people in the Jewish community as a thing of the past," he explained. "However, the use of the word 'Israel' instead of 'the Jews,' along with a flood of Holocaust imagery in the context of the Jewish state and its supporters, creates dread."
"In the campuses, the problem has been worsened by a slew of decisions made by student organizations, which have created a situation in which Israeli Apartheid Week essentially lasts all year long," Diamant elaborated. "At the same time, Jewish students and Israel supporters are labeled racists, Nazis and baby killers. This kind of harassment has sidelined everyone and silenced them."
While the Canadian government has been tough on anti-Semitism, he claimed, police and prosecutors have exhibited an unwillingness to pursue complaints – so that Canadian Jews generally prefer not to report anti-Semitic incidents at all.