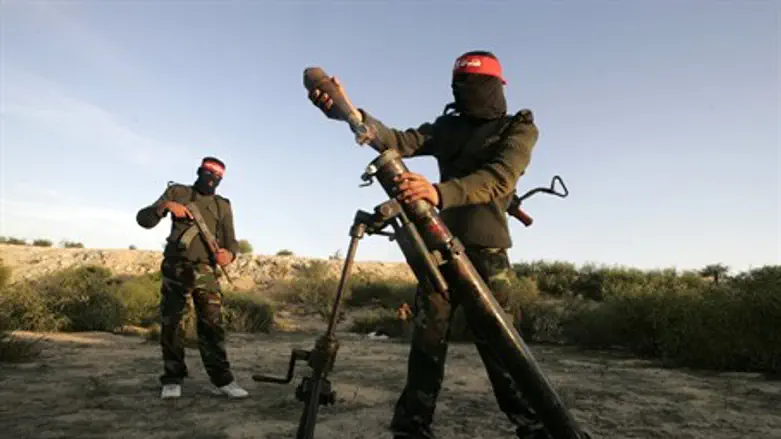 Terrorists preparing to fire mortar round in
Flash 90
Gaza-based terrorists fired a mortar shell towards the Eshkol Regional Council in southern Israel on Saturday night.
The shell exploded in an open region. There were no physical injuries or damages in the attack.
On Thursday afternoon, Gaza terrorists fired mortar shells at an IDF force that was patrolling near the security fence.
No one was hurt and no damage was caused. The force returned fire in the direction that the mortars were fired from.
On Wednesday evening, a mortar shell was launched from Gaza and landed in Sha'ar HaNegev. There were no physical injuries or damages.
Terrorists in Gaza shot at IDF soldiers earlier Wednesday near the Israeli "kibbutz"-type community of Kissufim, close to the security fence with Gaza. No soldiers were injured from the shots, and in response they fired in the air.