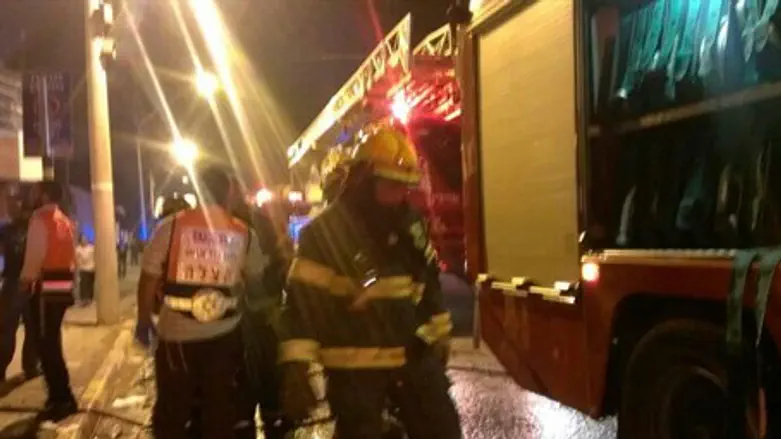 Scene of Ramle fire
Moshe Soham, Magen David Adom
Five people were injured on Tuesday evening in a fire at a coffee shop in the city of Ramle, located in central Israel, some 22 kilometers south of Tel Aviv.
Eyewitnesses said that two unknown persons arrived at the cafe, poured a flammable substance and then set it on fire.
Police are still investigating the incident, but believe it was related to a business dispute.
Paramedics who arrived at the scene took one 50-year-old man in serious condition to the Tel Hashomer Hospital. He was reported to be suffering from burns to his entire body.
Two other people were taken to the Assaf Harofeh Hospital, one in serious condition and another in moderate condition.
Two more people who suffered light injuries were taken to the Assaf Harofeh Hospital as well.