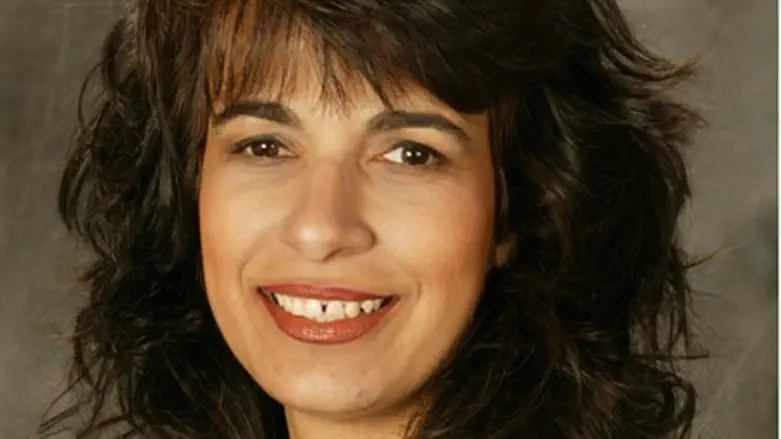 Nitzana Darshan-Leitner
Photo: PR
Shurat Hadin, a non-governmental organization that operates against Palestinian terrorists through the courts, said it would lodge 'a tsunami' of criminal complaints against senior Palestinians with the International Criminal Court (ICC), which is based in The Hague.
Following the signing of 15 international treaties by the Palestinian Authority (PA) in order to be accepted into UN organizations, and the PA's ongoing threat to join the ICC, Shurat Hadin has begin preparing charges against senior PA officials for involvement in terror attacks.
In the documents to be filed to the ICC, Shurat Hadin's lawyers will claim that the senior officials, including people from Hamas and Fatah, bear direct responsibility for terror strikes against Israel, which they abetted and encouraged.
In April of 2013, Shurat Hadin launched a campaign for collecting the names and details of hundreds of Israeli terror victims who could serve as complainants in the international courts. The group is now using that information to prepare the charges against the Palestinian officials.
Ever since the PA was accorded observer-state status in the UN last year, Palestinian leaders have been threatening Israel with the possibility that they will ask to be members of the ICC, in order to be able to file charges of war crimes agsint Israeli military officers and soldiers, as well as political leaders. They claim that the Jewish settlements in Judea and Samaria are illegal and constitute a breach of the Fourth Geneva Convention.
Shurat Hadin notes, however, that once an entity joins the ICC, that court's powers can also be turned against it. Just as the Palestinians will be able to file charges against Israel, Israelis and non-Israelis who fell victim to Palestinian terror will be able to file charges against leaders of Hamas and Fatah.
Shurat Hadin says that the Palestinian leaders in Gaza, Judea and Samaria may well face "a tsunami of criminal complaints" regarding war crimes.
"Luckily, we knew what was coming, and over the past year we have been collecting testimony from terror victims in Israel, to serve as a basis for charges in the ICC," said Shurat Hadin Chairperson, Attorney Nitzana Darshan-Leitner. "It was clear to us that besides launching a third intifada of violent terror, the Palestinians' only real option was turning to the ICC against Israel."
"We believe that these proposed charges are the only means of deterring the Palestinians who are in a hurry to join the ICC," said the NGO. "At this stage, only non-governmental organizations like Shurat Hadin can take action againt senior PA officials in the ICC."