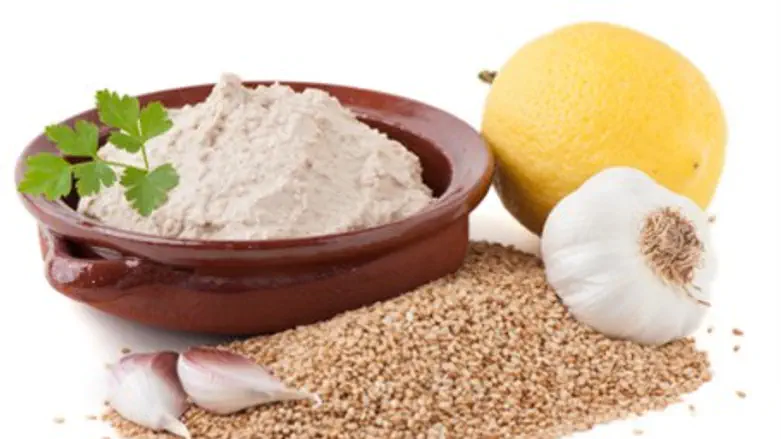 Tahini (illustration)
Thinkstock
A South African tourist, Lydia Labuschagne, tragically passed away on Tuesday in the Israeli capital of Jerusalem, after having a lethal allergic reaction to tahini, a Middle Eastern sesame paste.
Apparently Labuschagne was unaware that tahini was made of sesame, a food she was deathly allergic to. The tourist ordered a fish dish served with the local paste at a Jerusalem restaurant, and within minutes of trying the food had an extreme allergic reaction leaving her unconscious.
Magen David Adom (MDA) paramedics rushed to the area to try and resuscitate the woman, soon thereafter evacuating her to Shaarei Tzedek Hospital's emergency room.
The hospital struggled to save the unconscious tourist for several days, but eventually the allergic reaction could not be overcome, and she was pronounced dead on Tuesday after having lost all brain activity.
Labuschagne's family, who came to Israel for the heart-wrenching struggle to save her life, agreed to have her organs donated to patients in need. On Tuesday afternoon transplants will be conducted at several medical centers around the country.