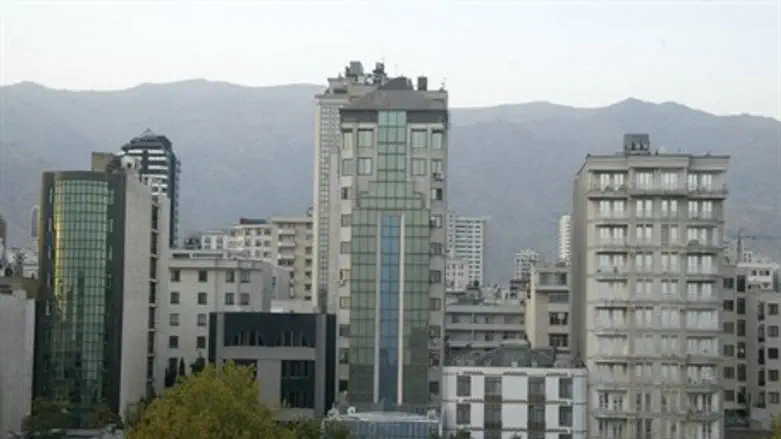 Tehran
AFP photo
An Iranian lawmaker claimed on Saturday that the United Nations' Special Rapporteur on Human Rights in Iran was "a spy for the Mossad," the semi-official Fars news agency reported.
The lawmaker, Seyed Hossein Naqavi Hosseini, told reporters that the UN official, Ahmed Shaheed, has made baseless allegations against Tehran, citing these "baseless allegations" as proof he was working for the CIA and the Israeli spy agency, Mossad.
"All fair and independent human rights bodies are well aware that Shaheed works as an agent for the Zionist regime and also the CIA," he claimed, according to Fars.
"The extension of Shaheedˈs mission by the UN Human Rights Council serves to gain time to level yet more accusations again Iran," added Hosseini.
He further claimed said that Shaheed compiles his false reports upon orders he receives from the Mossad and CIA.
"Shaheed is the only one among these rapporteurs who repeatedly gets reinstated every time his time of service ends," claimed Hosseini.
Shaheed, a former foreign minister of the Maldives who is now a human rights academic in Britain, was named the UN's Iran monitor in 2011.
Last year he blasted Iran over a rise in its arrests of journalists, as well as the Islamic Republic's beatings, public lashings and executions of opposition figures.
Shaheed also presented a report on Iran to the United Nations Human Rights Council in which he spotlighted Iran's repression of freedom of speech and a slew of other abuses, including torture, forced confessions, secret executions and the jailing of members of the political opposition.
He also pointed to violations of the rights of women and of religious and ethnic minorities.
Even under the current President Hassan Rouhani, who has been touted as "moderate", Iran has continued to detain activists from the opposition on charges such as providing material to "anti-government websites".
Iran also regularly executes people who are convicted of murder, rape, armed robbery, drug trafficking, adultery and espionage.
The Islamic Republic has continued to do so even under Rouhani and, in fact,  a report by Amnesty International at the beginning of 2014 revealed that there has been a surge in executions.
Last December, the United Nations General Assembly condemned human rights violations in Iran, though it welcomed Rouhani's pledged to improve in this area.
Iran rejected the resolution, claiming it was "full of untrustworthy items" and presents no evidence except reports by western sources and "terrorist groups."
According to Fars, Iran's envoy to the UN offices in Geneva, Mohsen Naziri Asl, also blasted Shaheed on Saturday for his "baseless allegations" against Tehran.
"Those behind the draft resolution against Iran's human rights record were to deepen a rift among countries and consequently, impose their norms upon others," Naziri Asl told the UN Human Rights Council.
"The resolution would encourage competition instead of cooperation and weaken the basic principles of the international body," he added.