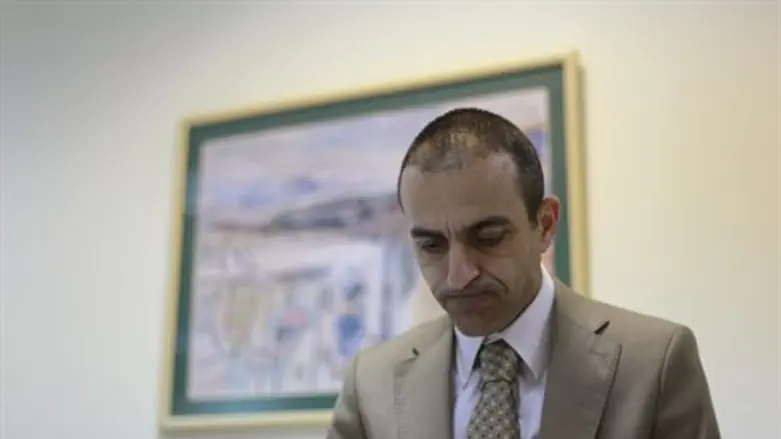 Roni Gamzu (file)
Flash90
Director General of the Ministry of Health, Professor Roni Gamzu, announced Friday that he would be resigning in June after four years of tenure. Health Minister Yael German (Yesh Atid) presented the announcement with Gamzu at a press conference.  
Gamzu, a gynecologist with a degree in law, research and business administration, was appointed to the position by former Deputy Health Minister Yaakov Litzman, after serving as director of Ichilov General Hospital.
Gamzu's resignation is on the heels of a major crisis at Hadassah Hospital in Jerusalem, and the findings presented by a Knesset Committee on the matter over the past week which noted miscommunications between him and German. 
Last month's strike at Hadassah Medical Center over poor working conditions drove several senior members of both Hadassah Ein Kerem and Hadassah Mount Scopus to quit, fed up over the hospital's inability to compensate for missing wages and frustrated over the tedious negotiations. 
The strike began a backlash against the Finance Ministry for allegedly stalling in negotiations to expand the hospital's budget.
The budget cuts have been hurting patients, according to staff who were reeling after a month on half-pay. As a result, the centers decided to close their doors, operating on the schedule normally reserved for Shabbat and holidays.