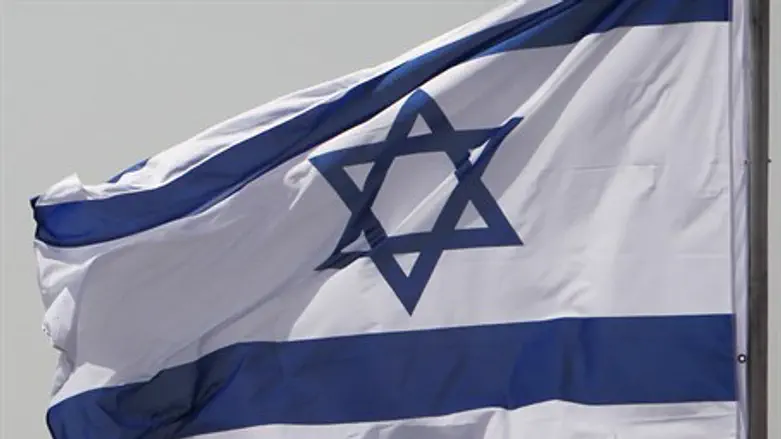 Israeli and American flags
Israel news photo: Flash 90
Rose Gottemoeller, the US Undersecretary for Arms Control and International Security, will meet with Israeli counterparts, including several military leaders, to discuss regional security issues, arms control and nonproliferation policy, as well as missile defense cooperation and export control matters, according to Ma'ariv. 
The State Department announced Sunday that Gottemoeller will head the US delegation to the 43rd Joint Political Military Group, one of several long-standing bilateral security discussions.
"[This is] one of a number of committees established for discussions on security issues between Israel and the United States," the State Department announced Sunday.  
Gottemoeller will also tour several IDF bases and receive briefings on Israel's security situation. In addition, talks will be held about Israel and the US's joint project to strengthen Israel's defense systems. 
US-Israel Relations Unharmed
The news has calmed some of the concern about tensions between Israel and the US, which is still reportedly not pleased with Defense Minister Moshe Ya'alon's most recent criticism of it - as well as his apology, which was apparently not accepted. 
The US harshly criticized Ya'alon over his remarks that the it "shows weakness" in various arenas around the world, including Ukraine, and has a "soft" approach to Iran's nuclear program.
In fact, Secretary of State John Kerry personally protested to Prime Minister Binyamin Netanyahu over Ya'alon's strong criticism, which the Americans saw as an attempt to hurt US-Israel relations.
Later, Ya'alon phoned Defense Secretary Chuck Hagel and clarified that his remarks were not meant to insult the United States.
However, the clarification was not enough for US State Department spokeswoman Jen Psaki, who indicated that the US is still waiting for a more substantial apology.