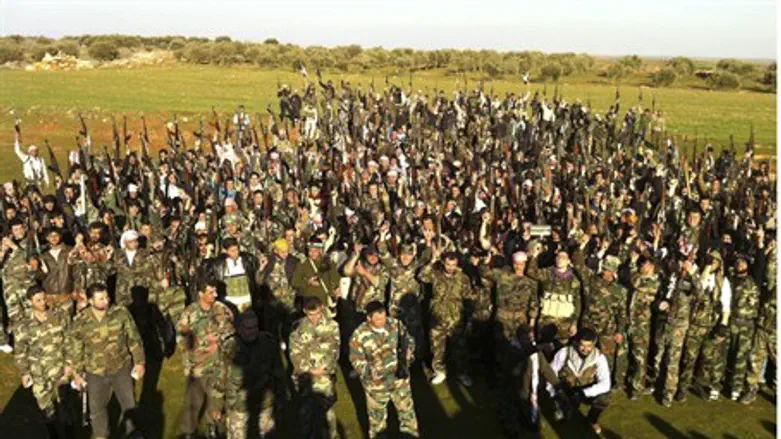 Syrian Army defecters
Reuters
Syrian army troops have retaken the key town of Yabroud on the Lebanese border from rebel groups, the army said Sunday night. The town was taken from rebel groups after army troops and Hezbollah terrorists surrounded the city.
The city is considered a key link for transportation in central Syria, occupying a strategic point on the Damascus-Homs highway. The army had already recaptured several other cities along the highway, including Qara, Deir Attiya and Nabak.
The retaking of Yabroud is part of a major offensive undertaken by the army to remove rebel fighters from the area of the Qalamoun mountains, near the Lebanese border.
"The crushing of the terrorist groups is a continuation of the successes made by the Syria army in Qalamoun," a military spokesperson said. "It completes an important circle in securing the border regions between Syria and Lebanon, and also cuts the supply roads."