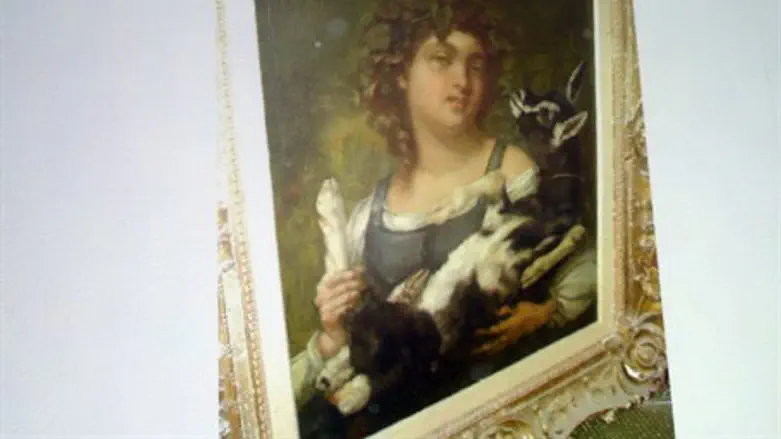 Stolen artwork seized by Nazis (file)
Reuters
An American citizen has joined the legal fray over the ownership of artwork found in a Munich apartment that was allegedly looted by the Nazis during World War II, according to AFP. 
In a complaint filed Wednesday in a US district court in Washington, David Toren asked the German government and the state of Bavaria to immediately return an oil painting he claims belonged to a great uncle who died in 1942.
Toren, 88, who emigrated to the United States in 1956, noted "Two Riders on the Beach" by Max Liebermann was among the more than 1,400 artworks uncovered in the Munich apartment of Cornelius Gurlitt in a February 2012 police raid.
German officials raised controversy by saying nothing about the find before it came to light in November last year, while Gurlitt, 81, the son of a Nazi-era art dealer, has initiated legal action to get back the seized works.
In his complaint, Toren asserts he is the lawful heir of art stolen by the Nazis from his great-uncle David Friedmann, an industrialist and avid art collector who died in 1942.
"Toren had seen 'Two Riders' before, when it was hanging on the wall of his great-uncle's villa," the complaint states, adding that he had "irrefutable proof" that it lawfully belongs to him.
Toren emigrated to the United States in 1956 with less than $100 to his name, then put himself through law school while settling in New York with no heirlooms besides a single family photo, the complaint says.
In a 45-page legal petition, Gurlitt is demanding that a seizure order issued by a court in southern Germany be lifted and the works of art returned, his spokesman Stephan Holzinger has said. His team has also launched a website to tell his side of the story about the long-lost masterpieces by the likes of Picasso, Matisse and Chagall.
Gurlitt feels a "strong moral responsibility" but played no part in any possibly questionable acquisitions, his spokesman claimed, adding that the octogenarian wants an amicable resolution with private claimants.
Lawmakers in Germany are currently debating a law to ditch a 30-year statute of limitations that has helped protect some people in possession of contested artwork. Gurlitt's legal expert on art, Hannes Hartung, said his client is currently in talks with six claimants. 
A task force appointed to research the origins of the Gurlitt works says it so far cannot rule out that 458 were stolen or extorted from Jewish owners under Nazi dictator Adolf Hitler. It says 380 other pieces are suspected of having been confiscated as part of a campaign against what the Nazis considered "degenerate" art, mainly from public collections and museums.