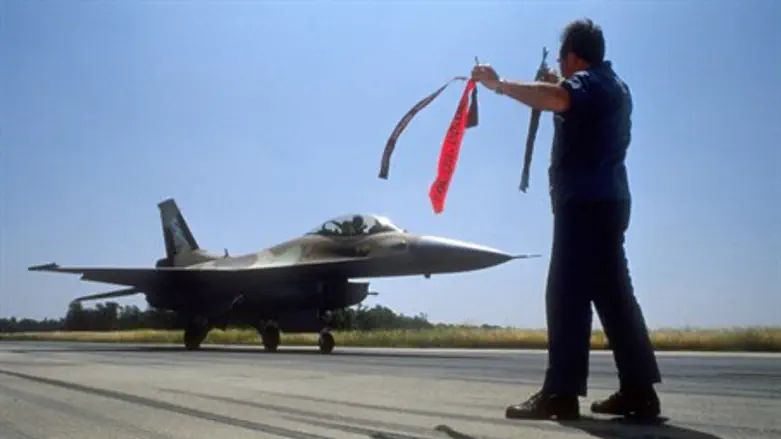 F-16
Flash 90
Prime Minister Binyamin Netanyahu did not deny Tuesday that Israel had carried out an air raid against Hezbollah targets on the Syrian-Lebanese border, but did not offer express confirmation either.
"We are doing everything that is necessary in order to defend the security of Israel," Netanyahu said at a joint news conference in Jerusalem with visiting German Chancellor Angela Merkel.
"We will not say what we're doing or what we're not doing" to maintain Israel's security, he said in reply to a question on the raid.
On Monday night, "two Israeli raids hit a Hezbollah target on the border of Lebanon and Syria," a Lebanese security source told AFP.
Lebanon's National News Agency confirmed the report, adding that the raids targeted the area near the Lebanese town of Nabi Sheet on the border.
Residents of Nabi Sheet told AFP they saw flares light up the sky ahead of the raids, which shook their houses.
People in neighbouring areas said they heard planes flying low and that the target appeared to be a Hezbollah position in the mountains near the town.
Nabi Sheet is a bastion of Hezbollah, and the group has a suspected weapons store and training camp there.