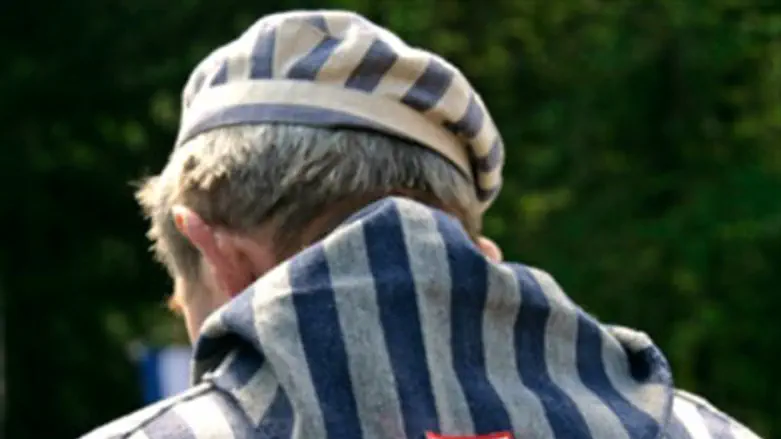 Holocaust prisoner
Thinkstock
Jewish shoppers in Belgium's large Delhaize supermarket chain were shocked last week to find a unique children's costume on the store's shelves. The costume - striped prisoner's uniforms from the Nazi death camps of the Holocaust.
Shoppers complained about the costumes, which are made by the US-based Funny Fashion company, but apparently do not include a yellow Jewish star, reports JTA.
Last Friday, the chain decided to recall the controversial costume, noting in a statement it "deplores this incident and regrets that it offended certain individuals. Delhaize will put in place procedures of control" to prevent a repeat occurrence.
Joel Rubinfeld, President of the Belgian League against Anti-Semitism (LBCA), led the move to have the Holocaust prisoner costumes removed, and notes Delhaize's management said it wasn't aware of the historical context of the costumes.
The costumes were put on sale for the upcoming Christian holiday of Carnival in February, which is celebrated in Belgium and the Netherlands with parades.
In 2013, the parade included men dressed as Nazi SS officers and boys dressed as religious Jews, traveling on a rail car decorated with posters depicting pails labeled "Zyklon," the chemical used in the Nazi gas chambers.
The Carnival is on UNESCO's (United Nations Educational, Scientific and Cultural Organization)Representative List of Intangible Cultural Heritage.
Belgium's stance on Jews has been questioned in the past; last August the country forbid an Israeli couple from naming their new-born daughter 'Jerusalem.'
Last November, Belgium raised the local Palestinian Authority (PA) delegation's status from "general delegation" to "mission" in a show of support for the "two state solution."