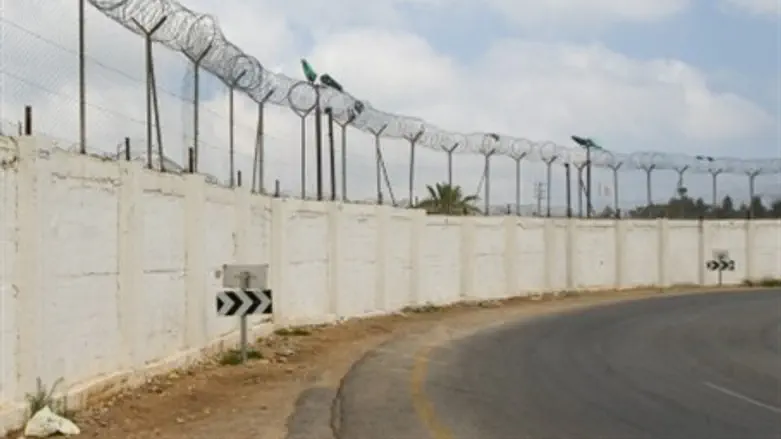 Money (illustration)
Thinkstock
The International Monetary Fund (IMF) said on Thursday that success in Middle East peace talks could boost the Palestinian Authority's economic growth, but failure could cause increased debt, AFP reported.
"A breakthrough in the peace talks could launch major donor initiatives...which could boost average annual real GDP growth to about 6.5 percent in 2014-19," said an IMF report on a January 28-February 6 visit by its officials to PA-controlled areas of Judea and Samaria, as well as to Gaza.
"On the other hand, failure of the peace negotiations could trigger a political and security crisis that would lead to accelerated arrears accumulation and economic contraction," it said, according to AFP.
The IMF said that if talks continue inconclusively it foresees growth in the PA's Gross Domestic Product (GDP) of about 2.5 percent in 2014.
It said that last year, GDP in the Palestinian Authority's territories grew by 1.5 percent, "reflecting the impact of uncertainty regarding the Israeli-Palestinian peace process and a sharp deterioration of economic conditions in Gaza".
It was well below a September 2013 IMF forecast of 4.5 percent.
The IMF September report said the economic prospects were "dim under (the) status quo."
That report blamed Israel for the PA's economic woes, and called on the Jewish state to ease what it termed as "financial restrictions" on the PA.
The PA has been suffering from an economic crisis for several years now. Its former Prime Minister, Salam Fayyad, several times warned the entity may fail financially and cease to exist because of its financial crisis.
The PA, which relies heavily on foreign donors, has been begging the world to step up financial aid in order to save it from collapsing. At the same time it has continued to provide huge monthly salaries to terrorists serving time in Israeli prisons.
Its leadership has also continuously blamed Israel for its financial crisis, even though Israel collects taxes for the entity and provides it with electricity which the PA fails to pay for.
U.S. Secretary of State John Kerry coaxed Israel and the PA to the negotiating table in late July 2013 for a scheduled nine months of direct talks which will end in April.
Last May, as part of his efforts to resume talks, Kerry unveiled a plan that he said would boost the PA's economy by attracting $4 billion in private investment.