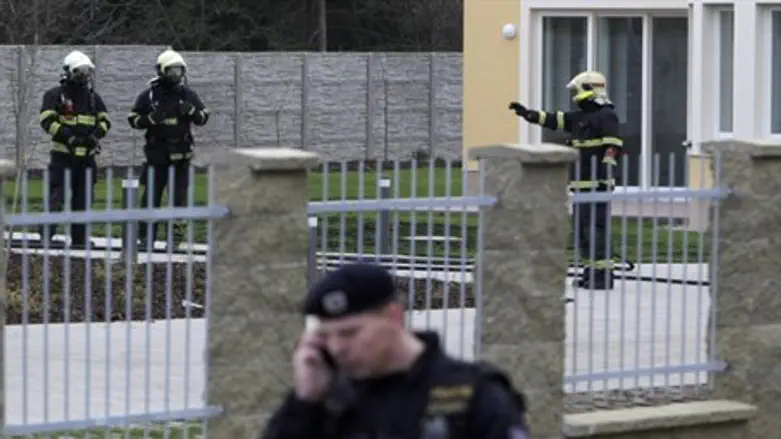 Scene of Prague blast
Reuters
Czech police said on Thursday that the weapons and explosives discovered at the Palestinian Authority's Embassy in Prague, where a possibly booby-trapped safe killed the ambassador, were decades old.
In a statement quoted by The Associated Press (AP), police said that ballistic and other tests showed that 12 illegal weapons and explosives found following the explosion that killed Ambassador Jamal al-Jamal on January 1 date back to the 1970s and 80s.
PA authorities previously said the weapons were given to them decades ago as gifts by officials in Czechoslovakia during the Cold War when it was a communist country with close ties to the Palestinian Liberation Organization (PLO).
It remains unclear what caused the safe to explode. The ambassador's death is being investigated as a case of negligence.
The incident, coupled with the discovery of weapons, led to calls to move the embassy out of the neighborhood.
The PA has since apologized to the Czech Republic for the illegal weapons found in its ambassador's home.