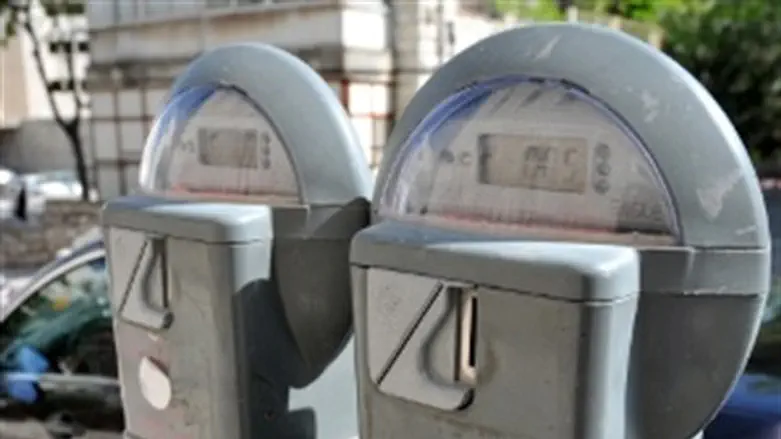 Parking meters
Israel news photo: Flash 90
Dozens of Members of Knesset were stranded in Poland for several hours last week after flying to the country for a historic Knesset session at the site of the Auschwitz-Birkenau death camp. The MKs' flight home was delayed due to technical difficulties.
Now, MKs have revealed that they faced an additional obstacle when they reached Israel. Upon arriving at Ben Gurion Airport, they discovered their cars had been towed.
The vehicles had been parked in short term parking, and were towed after the delay in the flight home meant MKs were not back in time to move them.
An MK who spoke to Arutz Sheva, who wished to remain anonymous, revealed that the returning politicians had an "unpleasant" experience with bureaucracy. Parking lot personnel charged them 275 shekels, he said, and refused to waive the fee.
"They said, 'Pay, then you can appeal and try to get the money back.' As if it wasn't enough that we were delayed in Poland, then we were towed and had to pay," he said.
Reporter Meir Berger, who was at the scene, described his own unsuccessful appeal to the staff. "I told them 'turn on the news, you'll see that [the problem] was a technical fault that occurred in Poland. We had no way to get here before we did,'" he told Arutz Sheva. "But they insisted that we pay and then appeal."