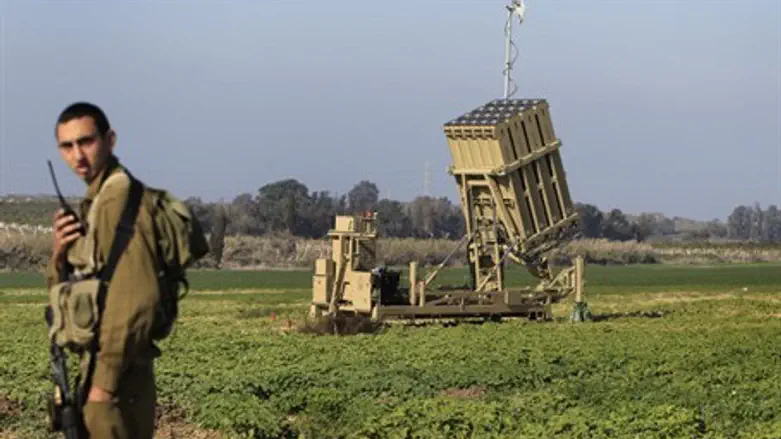 Iron Dome system
Flash 90
Soldiers guarding an Iron Dome installation near the city of Eilat fired on an Arab man on Thursday after he ran at them screaming "Allahu Akbar" (Arabic for "G-d is great").
Fearing a terrorist attack, the soldiers shot at the man's legs in order to stop him. The man was hit and injured.
He was taken to Eilat's Yoseftal Hospital. It is not yet clear whether the man is armed and was attempting a terrorist attack, or is mentally ill.
An Iron Dome installation was moved to Eilat following rocket attacks launched by Sinai-based terrorists. The security situation in the Sinai has deteriorated in recent months as Islamist terrorist groups wage battle against the Egyptian military.
The most recent attack was launched last Monday. The Ansar Jerusalem terrorist group claimed responsibility for the rocket fire, which did not cause injury.