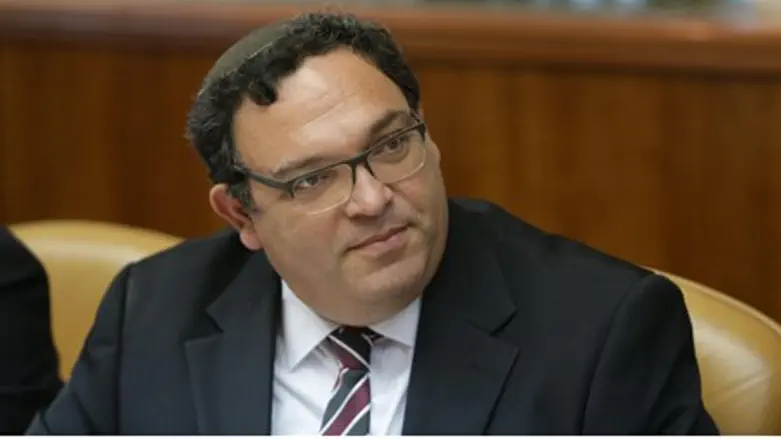 Education Minister Shai Piron
Flash 90
Education Minister Shai Piron (Yesh Atid) is the minister with whose performance the Israeli public is most satisfied, according to a poll conducted for Channel 2 and released Tuesday.
In the poll, which was conducted among 501 people, respondents were asked to specify four ministers with whose performance they were most satisfied.
46 percent of respondents indicated that they were satisfied with Piron's performance. The second place went to Defense Minister Moshe Ya'alon, with 32 percent of respondents saying they were satisfied with his performance.
Interior Minister Gideon Saar came in third place with 31 percent of respondents saying they were satisfied with the performance.
Saar was followed by Health Minister Yael German (Yesh Atid) and Justice Minister Tzipi Livni. 28 percent said they approved of German and Livni's performances. 27 percent were satisfied with the performance of Economy, Jerusalem and Diaspora Affairs and Religious Services Minister Naftali Bennett.
Only 15 percent of respondents said they were satisfied with Finance Minister Yair Lapid. Minister Silvan Shalom also received the approval of only 15 percent of respondents. Housing Minister Uri Ariel was backed by 10 percent of the respondents in the poll.
International Relations and Strategic Affairs Minister Yuval Steinitz and Immigrant Absorption Minister Sofa Landver (Yisrael Beytenu) were at the bottom of the list, with 8 percent and 6 percent, respectively.