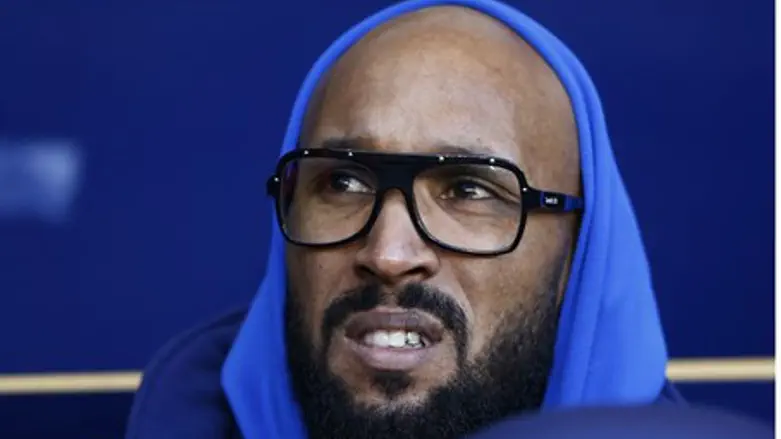 Nicolas Anelka
Reuters
French soccer player Nicolas Anelka on Thursday denied making a controversial goal salute which was condemned as anti-Semitic and vowed to fight charges which could see him banned from the sport, AFP reports.
Anelka, 34, was widely criticized for the 'quenelle' gesture which was popularized by French comedian Dieudonne M'bala M'bala but described by critics as an inverted Nazi salute.
The Football Association announced Monday it will charge Anelka, threatening him with a minimum five game ban over the "abusive, indecent, insulting and improper" salute, which it called "an aggravated breach in that it included a reference to ethnic origin, race, religion or belief."
The West Brom striker said he would fight Football Association charges which could carry a five-match suspension.
"West Bromwich Albion can confirm that Nicolas Anelka has denied an FA charge regarding the gesture he made after scoring his first goal against West Ham United on December 28," said a club statement quoted by AFP.
"The striker has requested a personal hearing."
A brief statement from the FA confirmed Anelka's denial and his request for a hearing but gave no date for when such a hearing would take place.
Anelka has denied he is racist or anti-Semitic but West Brom have already seen their shirt sponsor, Zoopla, opt against renewing a commercial agreement in the wake of the incident.
Dieudonne, in an interview broadcast just hours before former France striker Anelka denied the FA charge, said the 'quenelle' was a gesture of "emancipation".
Asked if the 'quenelle' was anti-Semitic or racist, the comedian told Britain's Sky News, "No, of course not. "Nicolas Anelka and I are both of African origin and that gesture is the gesture of emancipation. Nicolas Anelka has all my support, that's clear."
"I consider him a brother in humanity. He's someone who has great courage and for whom I have a great deal of respect and admiration," he added.
"We all support him, we're all behind him, but above all else he we are very proud of him."
Shortly before West Brom's match against Everton on Monday, in which Anelka played,
Anelka, writing on his Facebook page on Wednesday, said the head of French Jewish organization CRIF, Roger Cukierman, suggests the 'quenelle' could only be considered anti-Semitic if performed in front of a Jewish institution such as a synagogue.
"I therefore ask the English FA to kindly remove the charge made against me. And I repeat, I am not anti-Semitic or racist," Anelka added, according to AFP.
However Cukierman, in subsequent interviews with French media, expressed concern over Anelka's gesture.