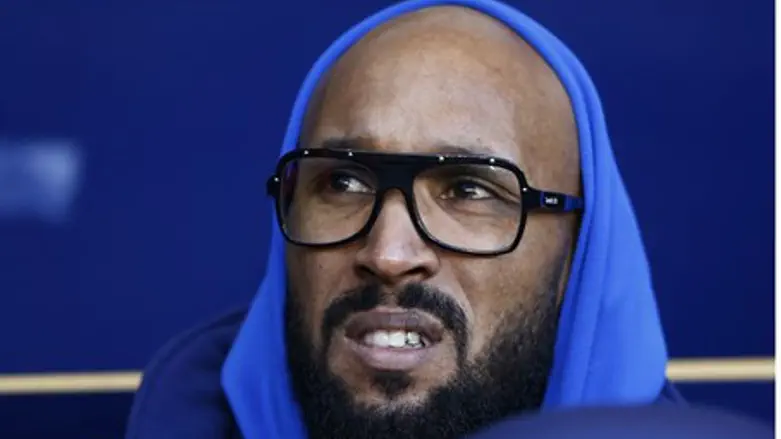 Nicolas Anelka
Reuters
The Football Association (FA) announced Monday that it would be charging Nicolas Anelka over making the 'quenelle' gesture, which is deemed "abusive and/or indecent and/or insulting and/or improper," according to a statement. 
The Association, which is the governing authority for soccer in England, added it was "an aggravated breach in that it included a reference to ethnic origin and/or race and/or religion or belief." 
The ban could be as little as five games, or be extended to different or more severe forms of punishment by the FA, according to BBC. Anelka has until January 23 to respond formally to the charges.
Anelka caused outrage last month after he used the "quenelle" reverse Nazi salute after scoring a goal in a game in Britain against West Ham United.
The gesture was popularized by anti-Semitic French comedian Dieudonne M'bala M'bala, but Anelka has insisted that it was merely "a dedication" to the comic. He also insisted following the incident that he was not anti-Semitic.
The FA has remained largely silent until now, despite the media circus which began immediately after the gesture was made in December. On December 30, the FA claimed that Anelka would still be eligible for selection. 
BBC reports that following news of the charge, anti-discrimination group Kick It Out issued a statement expressing condemning the FA's lengthy silence.
The Board of Deputies of British Jews, a leading Jewish group in the UK, focused instead on the positive: that the FA had finally broken its silence. 
"We support the FA in treating this incident seriously and we look to them to follow through with equal determination," it stated. "The board believes that any behavior on or off the pitch with racist connotations should be addressed with zero tolerance and should be kicked out by the football authorities."
The news surfaces just one day after Zoopla, a property website, ended its sponsorship of Anelka's team West Bromwich Albion over the incident. 
"Zoopla has been reviewing its position over the past few weeks in light of the actions of striker Nicolas Anelka during the match against West Ham over the Christmas period and has decided to focus its attention on other marketing activities after this season," the company said.
The "quenelle" stiff-arm gesture, Dieudonne's trademark, has been embraced by anti-Semitic groups in France. Video footage and photos have revealed the groups performing quenelles outside synagogues, at a Holocaust museum and in front of the school in Toulouse where Islamist gunman Mohammed Merah killed a rabbi and three Jewish children in 2012.
Dieudonne's shows have been banned, in a move backed by government officials in the fallout of the Anelka incident, and has been forced to cancel a nationwide tour. 
French President Francois Hollande has condemned Dieudonne in the strongest terms, in a speech earlier this month. 
"There are acts, there are anti-Semitic words, there are anti-Muslim actions which all must be denounced," he said, also evoking "anti-Christian acts."
"None of these actions can be accepted," he said. "All citizens have to be protected."