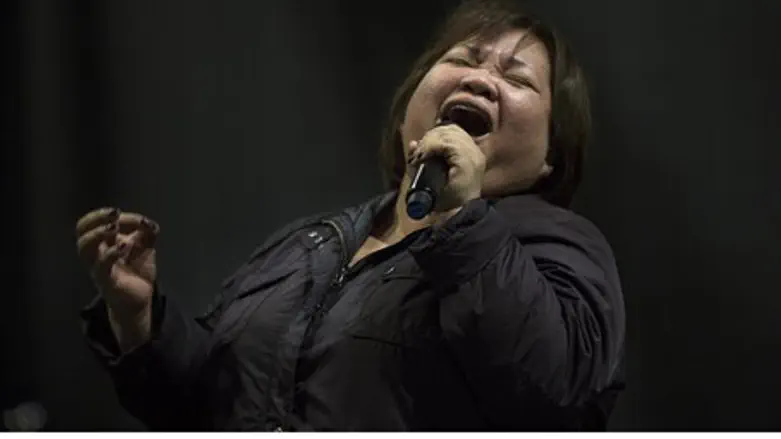 Filipina caregiver Rose Fostanes, X-Factor wi
Reuters
Rose Fostanes, a 47-year-old Filipina caregiver living in Tel Aviv for the past 6 years, won the TV singing talent competition show "X-Factor Israel" on Tuesday. 
"This is the greatest change in my life," Fostanes told Channel 10. "It's a dream come true for me. I didn't believe I'd reach such a happy moment in my life, especially in Israel that I love so much."
"I want to thank the wonderful Shiri Maimon, it was really fun for me to work and learn from her," added Fostanes, referring to the popular Israeli singer that served as her "mentor" on the show.
1.5 meter (4'11") tall Fostanes won the contest singing English songs, including Frank Sinatra's classic "My Way," Alicia Keys' "If I Ain't Got You," and British band Eurythmics' "Sweet Dreams."
Fostanes came to Israel to earn money and send it back to her family and girlfriend in the Philippines. She lives in a crowded apartment in southern Tel Aviv to save money.
The show is incredibly popular; the first episode aired enjoyed a viewership rating of 40%, becoming the highest rated opening episode of any music program in Israel.
Following the natural disaster Typhoon Haiyan last November, Israel was among the first responders sending an IDF delegation to provide medical treatment and disaster relief to the Philippines.