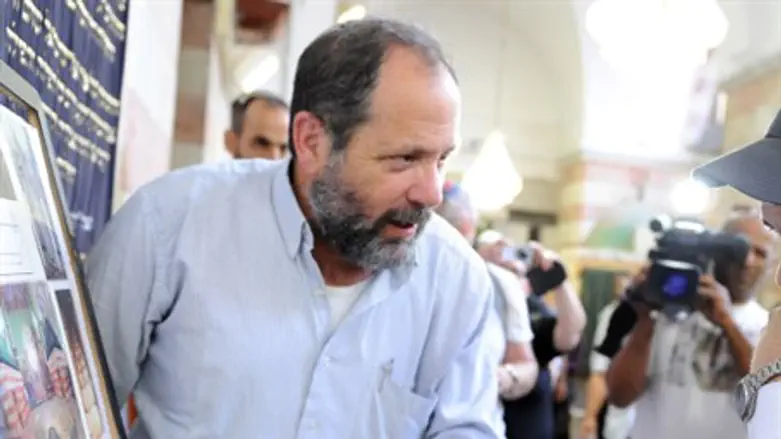 Noam Arnon
Flash 90
Noam Arnon, a leader of the Hevron Jewish community, slammed the leaders of Jewish communities in Judea and Samaria for attending Ariel Sharon's funeral. Speaking to Arutz Sheva, Arnon said that the representatives of those who were dispossessed from their homes in Judea and Samaria had no business celebrating Sharon's life, or mourning his death.
"We are not a part of the chorus praising him," Arnon said. "We stand on the other side. He destroyed with his own hands the things that he built."
Speaking to Arutz Sheva, Arnon said that Sharon's final act – the disengagement – would only have been the beginning, had he not suffered the series of strokes that put him in a coma that lasted eight years. "He visited Hevron many times, but with all his merits, it's clear that the disengagement marred everything that came before.
"If settling the Land of Israel was so important to him, how could he have destroyed the towns he built in just a moment? As Tzvi Hendel said, the more Sharon was investigated, the more he withdrew."
Speaking to Arutz Sheva Sunday, former MK and Gush Katif activist Hendel said that Sharon had "impure reasons" for going through with the disengagement that involved getting the leftist judiciary and media off his back for the various scandals he and his sons were involved in.
"I am not speaking off the cuff or from the heart when I say that he went through with the disengagement in 2005, throwing 10,000 Jews out of their homes, in order to get a 'break' on cases the Justice Ministry was pursuing," Hendel said. "I know this for a fact. Unfortunately I cannot bring evidence, because of course all the people involved will deny it. Those who trust me will believe me about this," he said.