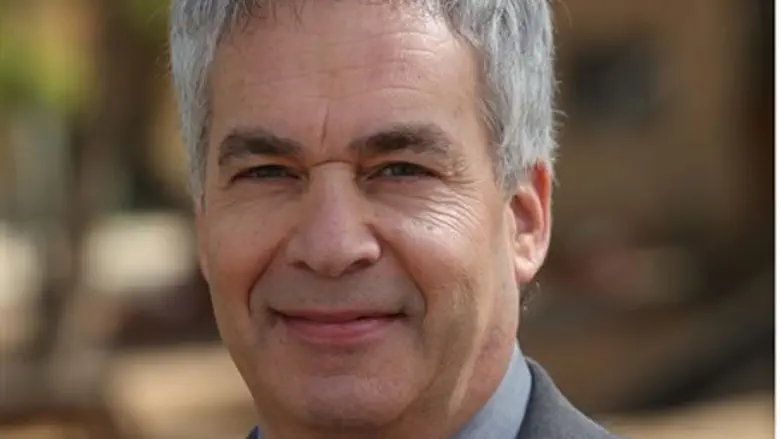 Erez Vigodman
Sivan Faraj
Teva on Thursday named Erez Vigodman, 54, as new CEO of the company, after last October's resignation of Dr. Jeremy Levin. Vigodman will succeed acting President and CEO Eyal Desheh, who will return to his previous position as Group EVP and Chief Financial Officer of the company.
Vigodman is currently President and Chief Executive Officer of Makhteshim Agan Industries (MAI), the world's leading generic agrochemical company. He will retain that position until February 6. Before that, he served as President and Chief Executive Officer of Strauss Group, a global food and beverages company. In that position, he transformed Strauss into a global player, with an orientation toward the emerging markets and Brazil in particular, Teva said.
"It is a great honor for me to be named President and CEO of Teva, a pioneer in the healthcare industry," said Mr. Vigodman. "I am excited to work with the management team and Teva's employees to build on the great traditions of the company to solidify our global leadership and fully tap the company's great potential to deliver medicines and solutions to patients all over the world. I understand the challenges facing Teva and I am confident that, together with the management team, we can address these challenges and deliver on our commitment to creating value for our shareholders by expanding Teva's businesses and delivering long-term growth."
Amir Elstein, Vice Chairman of Teva's Board and head of the special committee leading the CEO search, said, "Erez is the right person to lead Teva. We evaluated a comprehensive list of internal and external candidates as part of our rigorous search and Board process. Erez stood out due to his impressive track record in transforming global and complex corporations and delivering breakthrough results. He is a change agent with an impressive strategic mindset and a proven ability to execute restructuring programs, build organizational momentum, expand successfully in emerging markets, and work with the capital markets. We are extremely pleased with his appointment."
Dr. Phillip Frost, Chairman of the Board of Directors, said, "I would like to welcome Erez to his new position as the CEO of Teva. As a member of the Teva Board since 2009, Erez has a deep understanding of the company and the industry in which it operates, putting him in a strong position to hit the ground running and deliver value for shareholders. I would like to thank Eyal for leading the company through an important time and maintaining focus on the execution of our strategy. I would also like to thank all the members of the Board of Directors who have diligently given of their time in this intensive selection process."
Levin left the company following tensions between the company's management and its board after public criticism of Teva's massive layoff plans. Teva is set to lay off as many as 5,000 employees over the coming year. Financial news website The Marker said that that the firm hopes to save about $2 billion by 2017 and that about 50% of these savings will be achieved by 2014.
Teva Pharmaceutical Industries, an international pharmaceutical company headquartered in Petah Tikva, specializes in generic and proprietary pharmaceuticals and active pharmaceutical ingredients. It is the largest generic drug manufacturer in the world and one of the 15 largest pharmaceutical companies worldwide, with facilities located in Israel, North America, Europe, and South America. Its founding CEO was Eli Hurvitz z"l.