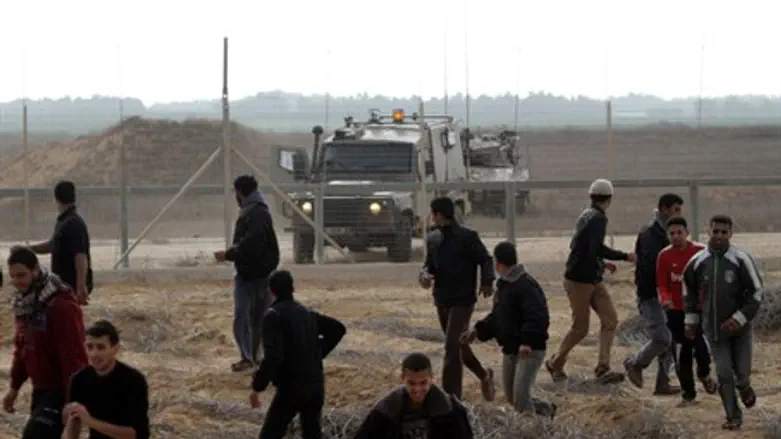 Confrontation at Gaza security fence
Flash 90
A 16-year-old Gaza terrorist, who was trying to destroy the security fence, was shot in the leg by the IDF on Thursday after he refused orders to desist. He died of his wounds Friday morning.
The IDF released a statement noting that soldiers had found a number of terrorists trying to destroy the fence. Despite being ordered to stop numerous times, the terrorists continued their activities.
"Soldiers then resorted to aiming fire at the individuals' lower extremities," reported an IDF spokeswoman, adding "soldiers at the scene reported one hit."
Ashraf al-Qudra, a spokesman for Hamas's emergency services, told AFP that the terrorist was shot east of the town of Jabalia in northern Gaza.
The massive storm in mid December left parts of the fence down, with soldiers reporting a major security risk.
Last Tuesday an IDF civilian worker was fatally shot by a Gazan sniper while working to repair the fence, and in response the IAF struck several terror sites.
The situation in Gaza appears ready to escalate, as the IDF has said it is considering its next steps, even as terrorists in Gaza tested new long-range M-175 rockets on Tuesday. The rockets are capable of reaching Tel Aviv and beyond.