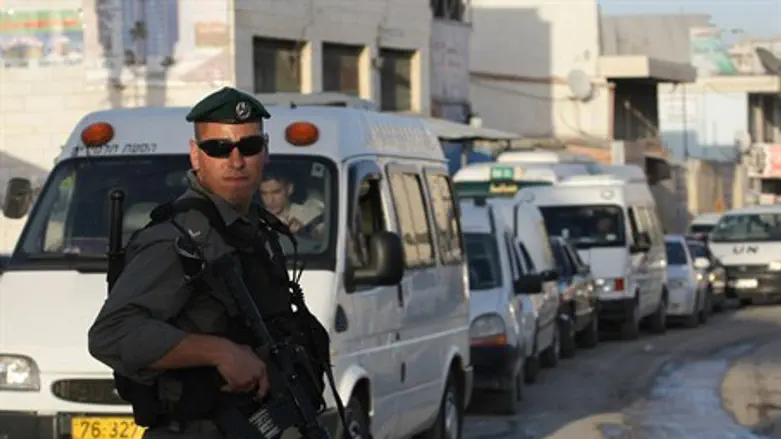 Border police (illustration)
Flash 90
A Palestinian Arab driver attempted to run down an Israeli policeman on Thursday afternoon near the PA-controlled town of Azariya.
The town of Azariya is located off of Highway 1, between Jerusalem and Maaleh Adumim. The driver was heading for the town at speeds well over the speed limit when an Israeli officer from the Maaleh Adumim station moved to pull him aside.
Instead of stopping, the driver swerved and attempted to hit the officer who had tried to stop him.
The officer fired at the car, and the driver turned aside and fled to Azariya. Police are searching the area.
A similar incident occurred two days earlier when police attempted to stop an Arab driver from the Jerusalem neighborhood of Isawiya. Police chased the driver after he failed to stop; when they caught him, he drove into one of the officers, injuring him.
Last year an Israeli Arab man ran down and killed a security guard outside a town east of Tel Aviv after the guard, 40-year-old Lior Farhi, caught him illegally smuggling PA residents into Israel.