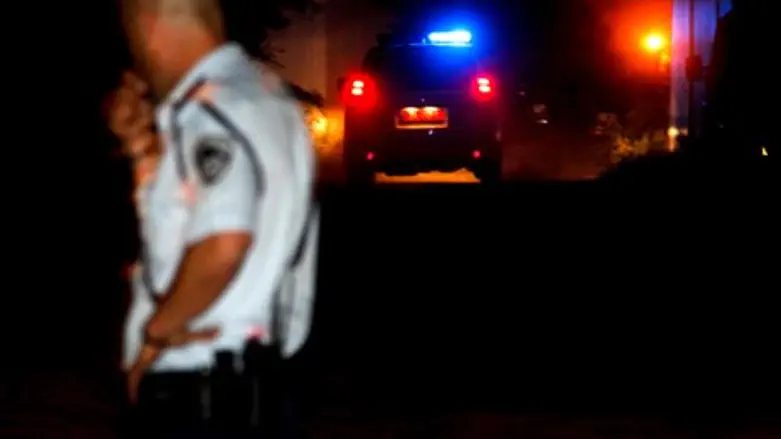 Terror wave
Flash 90
In the latest attack in what MK Yoni Chetboun (Jewish Home) has termed "trickling terror," two Arab residents of the Jerusalem neighborhood of Issawiya ran over a police officer who stopped them following a car chase Tuesday night.
The driver had ignored police orders to stop while driving near Issawiya. In the ensuing car chase a police car managed to stop the car at the southern entrance to the neighborhood.
Immediately after the car was stopped, it drove in reverse to hit an officer who had stepped out of the police car.
The officer, still conscious, was evacuated to nearby Hadassah Mt. Scopus Hospital, while the two suspects were arrested and brought in for investigation.
In early December Arutz Shevareported on Hebrew University students' complaints of increasing attacks emanating from adjacent Issawiya. One student said Arab residents had turned the campus into a "war zone." Indeed, the attacks and harassment have been reported on for years.
The attack comes amid a wave of terror attacks, which statistics show have spiked since November with the resumption of peace talks.
Earlier Tuesday night a man and woman in their 30s were lightly injured as Arab terrorists threw rocks at their cars near the community of Oranit in western Samaria. They were taken to Beilinson Hospital in Petah Tikva for treatment.
Earlier in the night a bus was assaulted with rocks in the same Oranit area. Paramedics treated the 51-year-old driver's head wounds before evacuating him to Beilinson Hospital. Two private cars next to the bus were also damaged by the rocks, but passengers were not in need of evacuation to the hospital.
Meanwhile reports indicate the IDF is considering next steps after a Gazan terrorist fatally shot 22-year-old Salah Abu-Latif of Rahat, a civilian IDF employee who was working on repairs to the Gaza security fence, on Tuesday. The IDF began its response by hitting 6 terror targets in Gaza.
On Monday a police officer was stabbed at the Adam checkpoint north of Jerusalem and later lost a kidney during medical treatment that saved his life.
On Sunday terrorists detonated a bomb on a bus in Bat Yam south of Tel Aviv. One was injured as driver and passenger alertness prevented much larger casualties.
Following the attack Justice Minister Tzipi Livni, who has been placed in charge of peace talks with the Palestinian Authority (PA), said the terrorism should be ignored and talks should continue.
On Saturday and Friday IDF forces clashed with terrorists on the Gaza border, as the terrorists threw rocks, fired mortars and tried to plant explosives on the security fence.