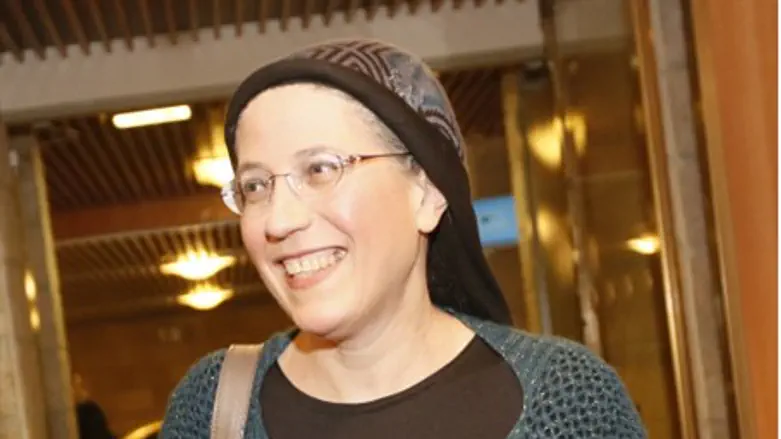 MK Orit Struk
Israel news photo: Flash 90
The government on Monday allocated money for the installation of rock-proof windows on vehicles belonging to residents of Jewish towns in Judea and Samaria. The protective windows, known as migun, will be again available to all residents for free, with the cost underwritten by the government. The program will cost the state NIS 1.25 million, the government said.
The allocation came after months of political horsetrading, pressure by groups and MKs for and against, and financial negotiations. The effort to squeeze money for the program out of the government was led by Jewish Home MKs Orit Struk, Moti Yogev and Nissan Slomiansky.
Because of the allocation process for defense expenses, the issue of migun funding got lost in the shuffle, and for months the protective windows have been unavailable. The windows are designed to protect drivers if their vehicles are struck by rocks; on numerous occasions, drivers and passengers in vehicles without migunwere seriously injured or even killed by rocks thrown by Arab rioters.
Struk relentlessly pursued the issue, demanding that all the players involved – from the Defense Ministry to the Interior Ministry to the Prime Minister's Office – act immediately to restore funding for the program.
Eventually, she succeeded, and on Monday, Struk congratulated the government for its decision, saying that she now had an answer for the many residents of Judea and Samaria who "presented to me an impossible situation. Allocating the money is a matter of life and death, and there are many families who would have been spared tragedies if they had been provided with migun."