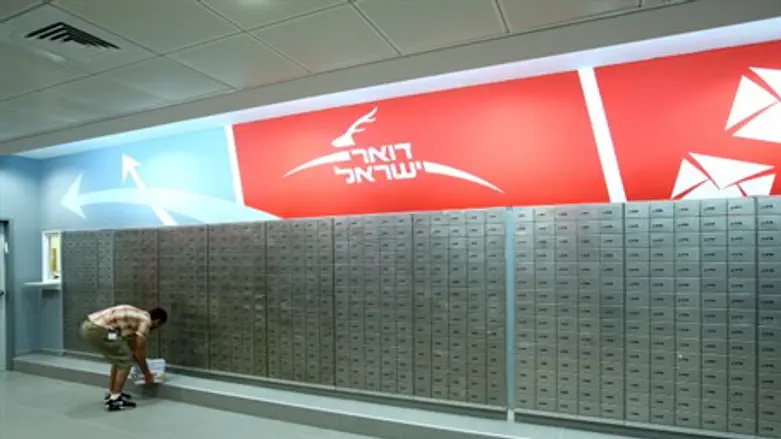 Israel Postal Service mailboxes
Flash90
The government is hoping to get rid of some 2,000 workers in the Israel Post Office, as part of a major fat-cutting operation. The purpose, according to officials in the Communications and Finance Ministries, is to prepare the Post Office for possible privatization - if not of the entire department, then at least significant departments in it.
Currently, there are about 7,500 workers in the post office, which has been losing money for many years. With the increased popularity of e-mail and electronic money transfers, and competition from private parcel and overnight letter companies, the post office's prospects for growth are slim, government officials believe.
Reports in Israeli business newspapers Sunday said that in preparation for the reduction of the workforce, which would probably be done through contract buyouts or attrition, numerous services will be curtailed. The cuts may entail one or more days being cut from the current five-day mail delivery schedule, and the closure of numerous branches.
These steps are necessary, officials said, in order to prepare the post office for privatization. In its current state, officials said, it was highly unlikely that any private group would be interested in getting involved in the post office, as it is in horrendous financial condition.