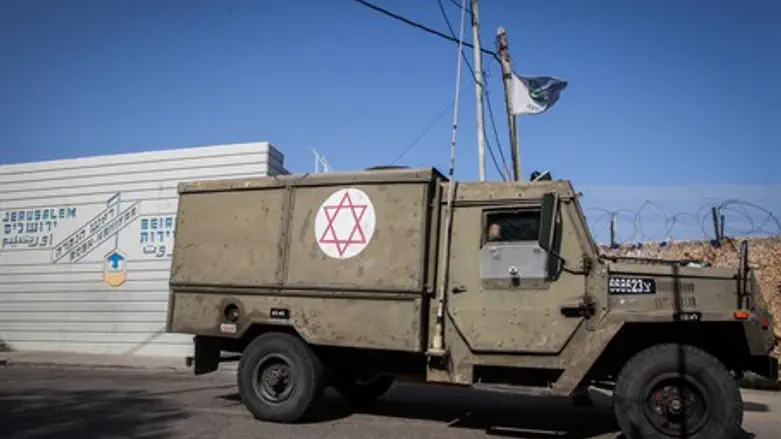 Israel-Lebanon border
Flash 90
A soldier from the Lebanese army opened fire at an IDF force near Israel's northern border with Lebanon on Sunday evening.
The IDF Spokesperson's Unit said in a statement that the incident occurred near Rosh Hanikra, in northwestern Israel.
Israel has filed a complaint with the UN over the incident.
"The IDF continues to investigate the incident, is ready for any action that will be required and will not tolerate any harm to Israeli citizens," said the statement.
"The IDF reserves the right to respond when and where it sees fit," the statement added.
Just this past Thursday, an IDF patrol came under fire in the northern Galilee, near the border with Lebanon. The soldiers returned fire.
No IDF soldiers were hurt in that incident.
In early December, Hezbollah blamed Israel for the assassination of a senior official in the Iranian proxy militia, Hassan Hawlo al-Lakiss.
An IDF soldier was shot dead by a sniper in Hevron three months ago. The soldier, 20-year-old Gabriel (Gal) Kobi of Tirat Hacarmel, was struck in the neck by a bullet, as he guarded the Avraham Avinu neighborhood near the Machpelah Cave in the city.
The shooter has not been found.
In August of 2010, IDF Lt.-Col. (res.) Dov Harari, a battalion commander, was killed, and Captain (res.) Ezra Lakia was badly hurt, in an exchange of fire between Lebanon Army and IDF forces.