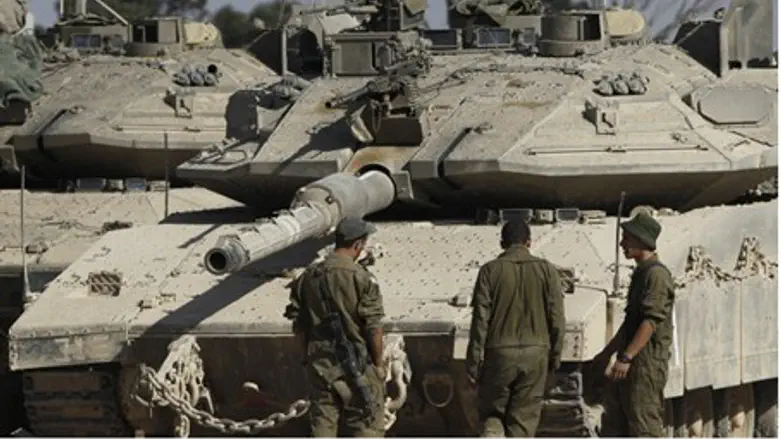 Tank outside Gaza (archive)
Flash 90
An Arab man from Gaza was wounded by IDF gunfire on Saturday evening after approaching the border fence, sources on both sides said.
A Hamas health ministry official told AFP, without elaborating, that the man was hit east of Khan Yunis in southern Gaza by Israeli tank fire.
Eyewitnesses said Israeli tanks and one bulldozer were near the border at the time.
The army confirmed the incident, with a spokeswoman telling AFP "a suspect approached the security fence in the southern Gaza Strip and was engaged in suspicious activity along the fence."
Troops requested that he halt, and when he did not they opened fire at his "lower extremities," and "a hit was confirmed," she said.
Israel and the Islamist movement Hamas, which has ruled Gaza since 2007, agreed to an Egyptian-brokered truce ending a major eight-day confrontation in November 2012.