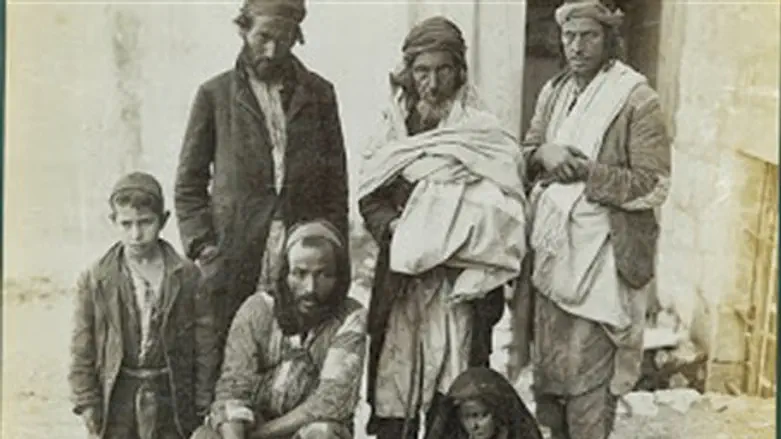 Yemenite Family (file)
Archive photo
Jewish groups in Canada, and foremost among them the Center for Israel and Jewish Affairs (CIJA), are trying to advance a parliamentary committee's recommendation calling on the government to recognize the refugee status of Jewish refugees as part of its policy around the Israeli-Palestinian conflict.
Roughly 800,000 Jews were expelled from Arab countries around the time of the establishment of Israel in 1948. The assets they were forced to leave behind are valued at $4.4 billion.
Shimon Koffler Fogel, CEO of the CIJA, recently wrote an article in the newspaper Hill Times, in which he argued that "achieving a just and sustainable peace requires taking into account all of the accusations and putting an end to the conflict without presenting additional reciprocal claims. In order for that to occur, the issue of Jewish refugees from Arab countries must be equally dealt with."
On November 8, 2013, the Canadian House of Common's Standing Committee on Foreign Issues and International Development presented a report to the parliament, in which research about Jewish refugees in the West was detailed.
The report recommends the Canadian government "officially recognize the suffering of the Jewish refugees that were uprooted from their homes in Middle Eastern countries and North Africa following 1948."
Furthermore, the report emphasizes the need "to encourage the sides directly involved in the matter to take into account all refugee populations as part of any just and comprehensive arrangement in resolving the Israeli-Palestinian conflict and the Arab-Israeli conflict."
A prime force in laying the groundwork for the Committee's recommendation was Canadian lawmaker Irwin Cotler, who in late 2012 proposed a motion calling for official recognition of Jewish refugees.
Cotler said on the issue that the time has come "to restore the pain and plight of Jewish refugees from Arab countries to the international peace and justice narrative from which it has been eclipsed these past 60 years."
Canada has been a strong ally of Israel, particularly under the leadership of current Prime Minister Stephen Harper. Recent reports indicate that Harper may step down from his post and retire from politics following his first visit to Israel in January.