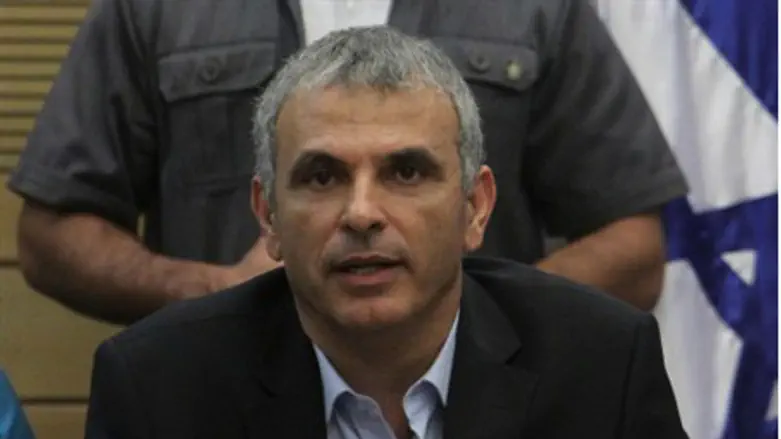 Moshe Kahlon
Flash 90
Former Likud MK Moshe Kahlon has announced plans to form his own Center-Left political party in 2017, Maariv reported Saturday.
Prospective party members are to include former Mossad chief Meir Dagan, Professor Manuel Trachtenberg, an economist and a prominent educator, and reserve General Yoav Galant. The news agency predicts that the party aims to draw voters from Center-Left party Yesh Atid and Sephardic Shas party.
Meir Susan, head of the Hevel Modi'in Regional Council, is one of the closest to the former Likud MK - and thinks that the party could be very successful if it makes the next Knesset.
"If Moshe Kahlon establishes this party, it is bound to attract many powerful votes and gain respect," Susan stated. He noted that "every political party in Israel is looking to establish a team of strong security experts." 
Maariv speculates that Kahlon's motivation in forming the party is to redirect it more to the Center on the political spectrum, and in light of more right-wing policies of Foreign Minister Avigdor Liberman and Economics Minister Naftali Bennett (Bayit Yehudi/Jewish Home). 
The move follows what the daily calls a trend set in the 2013 national elections, which saw journalist Yair Lapid launch the hugely successful Yesh Atid party for the Center-Left. The party garnered 19 Knesset seats, made Lapid the Finance Minister, and set the precedent for wide-scale changes to be made in the political system, according to analysts. 
Other media sources have yet to confirm the report. 
Earlier this year, reports surfaced that tensions erupted between Kahlon and Bennett, when Kahlon was meant to be appointed to the Israel Lands Administration (ILA) and was ultimately rejected for the position by Prime Minister Binyamin Netanyahu, reportedly due to opposition from Bennett's Jewish Home Party. Bennett denied the claims.