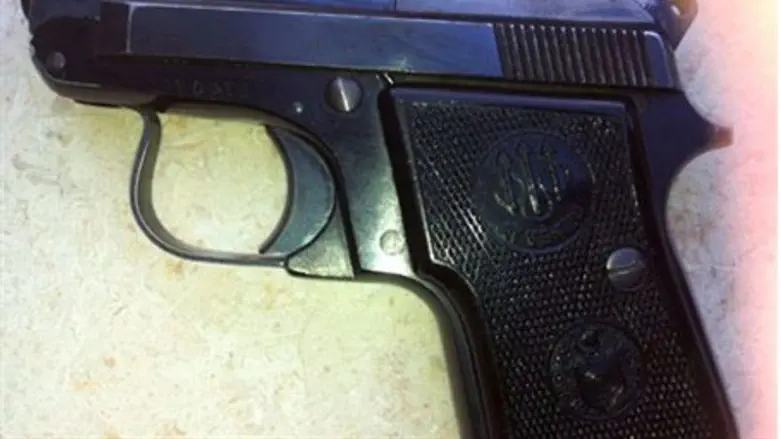 The pistol confiscated by police
Police spokespersons unit
Police in the northern Israeli city of Beit She'an made an unnerving discovery this morning.
During an intelligence-led operation a team of officers raided an apartment in the city - only to find a 10 year-old boy clutching a pistol.
The child was disarmed without incident, and explained that he had receive the .22 caliber handgun "as a present" from a relative who lived in the area. It is not known where the boy's parents were at the time, or whether they knew he had the gun in his possession.
The gun was taken as evidence by police, who have opened an investigation into the incident.
Despite the relatively common presence of off-duty soldiers and security guards carrying weapons, which often surprises visitors to the country, gun laws for privately-owned weapons in Israel are far stricter than in many other countries, such as the US.
In a population of nearly 8 million, there are only an estimated 157,000 privately-owned guns, almost all of them handguns.