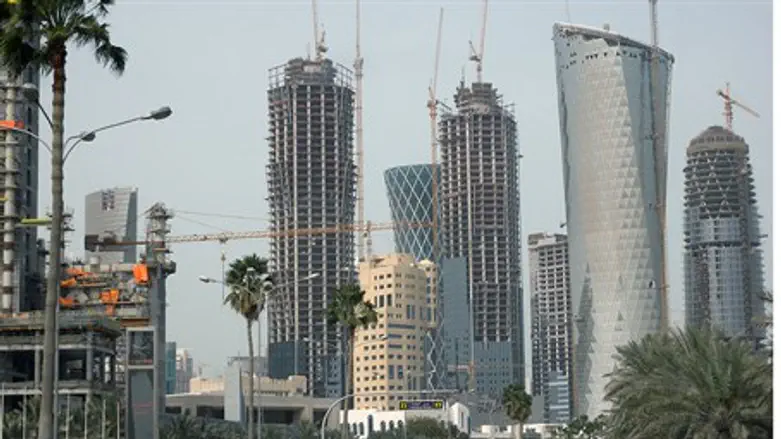 Doha, Qatar
GNU/Amjra
In Qatar Matthew and Grace Huang, a couple from California, have been charged with starving their 8 year old daughter to death. On Tuesday a court postponed the trial to next year, leaving the US couple in limbo.
The Huangs are in Qatar while Mr. Huang, an engineer, works on a major infrastructure project for the 2022 soccer World Cup. One of their 3 adopted children from Africa, a girl named Gloria, died in January from not eating.
While the Huangs say she died from a pre-existing eating disorder acquired growing up in Ghana amid extreme poverty, Qatar police investigators claim the couple starved the girl to sell her organs or "conduct medical experiments on them," reports The New York Times.
The US couple says the accusations against them show ethnic prejudice and cultural misunderstandings regarding adoption and multi-ethnic families.
On Tuesday, when the case resumed after an adjournment of nearly a month, the judge ruled that the written defense will not be heard until the next hearing on February 5.
During the proceedings Tuesday, the prosecutor called for the death penalty against the couple, reports CNN.
The US couple's lawyer, Sami Abu Shaikah, fought back, noting that forensic reports showed the girl died of dehydration and cachexia, a wasting condition which can result from causes other than starvation.
Shaikah further cited a saying of the Islamic prophet Mohammed: "it is better for a leader to make a mistake in forgiving than to make a mistake in punishing."
Qatar's legal record regarding resident foreigners is far from spotless.
French-Algerian soccer player Zahir Belounis announced Tuesday that he plans to sue his two former Qatari soccer clubs for fraud, extortion, and inhuman working conditions, reports the Canadian National Post.
Belounis was trapped in Qatar for months under the country's "kafala" sponsorship system, by which workers need permission from their employee to leave the country.
Meanwhile the abuse of foreign workers in preparing for the 2022 World Cup has highlighted the effective slavery which Qatari law under kafala promotes.
On Sunday, a delegation from the International Trade Union Confederation concluded a 4 day visit to Qatar, and estimated that if conditions don't change, 4,000 migrant workers could die by 2022, according to the Russian-based RT.