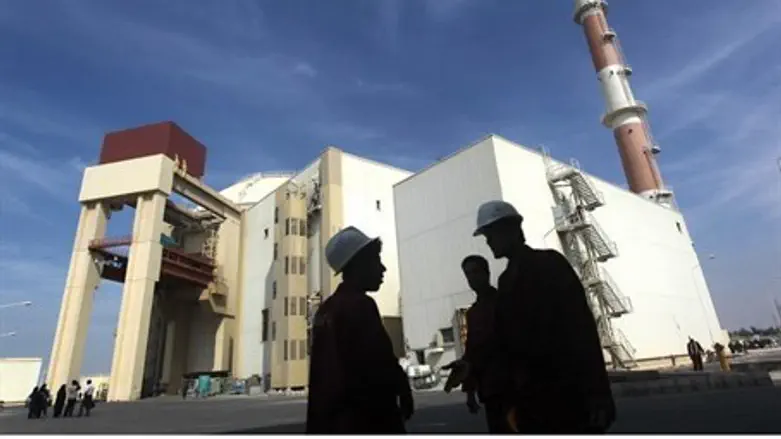 Bushehr nuclear power plant
AFP file
A 5.7 magnitude earthquake on the Gulf coast near Iran's sole nuclear power plant at Bushehr has killed seven people and injured 30, according to a preliminary tally given by emergency response chief Hassan Qadami.
Al Jazeera reported that the quake's epicenter was near Borazjan, about 60 kilometres northeast from Bushehr, where Iran has its Russian-built reactor.
"So far, there are seven dead and 30 injured receiving hospital treatment,"  the official IRNA news agency quoted Qadami as saying on Thursday.
Iran stands on several seismic fault lines. A massive quake in December 2003 struck the southern city of Bam, killing 26,000 people and destroying its ancient mud-built citadel.
Iran's Arab neighbors across the Gulf have often raised concern over the reliability of the Bushehr plant and the risks of radioactive leaks in case of a major quake.
But Iran and Russia insist they respect international standards under the supervision of the UN nuclear watchdog, the International Atomic Energy Agency.