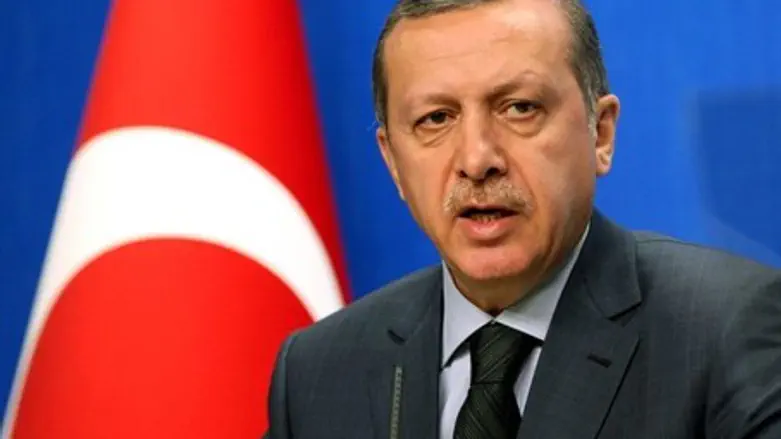 Turkish Prime Minister Recep Tayyip Erdogan
AFP/File
Egypt on Saturday expelled the Turkish ambassador to Cairo and downgraded diplomatic relations with Turkey, prompting Turkey to declare Cairo's ambassador a "persona non grata," reported Al Arabiya.
Egypt's Foreign Ministry spokesman said his country took the step due to Turkey's continued "interference" in Egyptian internal affairs.
Turkey was "attempting to influence public opinion against Egyptian interests, [and] supported meetings of organizations that seek to create instability in the country," said the spokesman on Saturday, in an indirect reference to the Muslim Brotherhood.
Turkey is a fierce opponent of the ouster of former Egyptian president Mohammad Morsi, calling it an "unacceptable coup."
Morsi's Muslim Brotherhood, which has been staging protests calling for his reinstatement, has close ties with Turkish Prime Minster Tayyip Erdogan's AK Party.
In response to Egypt's decision, Turkey declared Egypt's ambassador "persona non grata" and downgraded diplomatic relations to the level of charge d'affaires.
A foreign ministry said statement said the decision was taken "in line with the reciprocity principle that forms the basis of international relations."
Both Turkey and Egypt had recalled their respective envoys in August for consultations, but while the Turkish ambassador eventually returned to Cairo in September, Egyptian ambassador Abderahman Salah el-Din stayed in Egypt.