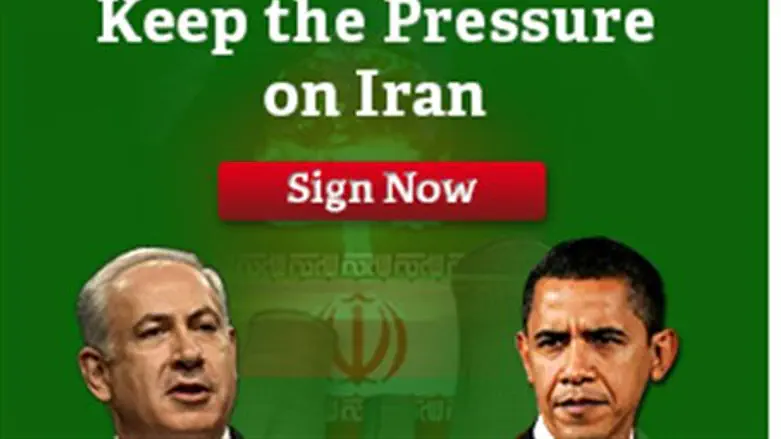 United With Israel's stop Iran initiative
Michael Gerbitz
United With Israel (UWI)'s "Stop Iran" initiative was hit by a cyber-attack on Wednesday that shut down the site stopiran.org for several hours. UWI's success in reaching millions worldwide appears to have motivated the pro-Iran attack.
The site, which features a petition urging US President Barack Obama and congressional leaders to oppose any deal on Iran that doesn't completely dismantle the Islamic regime's nuclear program, has already garnered more than 130,000 signatures that have been submitted to the White House and Congress.
Michael Gerbitz, founder of UWI, spoke to Arutz Sheva about the cyber-attack. Regarding the attackers' identity, Gerbitz noted the attack appeared to be a coordinated effort conducted by cells operating in a number of different countries.
Exactly one year ago UWI was the target of a similar cyber-attack against its campaign defending the IDF's counter-terror Operation Pillar of Defense in Gaza, reports Gerbitz. The methods employed this time were similar, although the targeted site was not part of UWI's main page.
An official UWI statement declared the organization "will continue to lead the way in defending Israel's position to the world. We will continue to influence world opinion."
UWI's efforts to defend Israel can be supported by donations to the organization.
The Israel Project has also been campaigning to raise awareness about Iran's nuclear program, recently releasing an infographic highlighting the dangers of a bad deal versus the requirements of a good deal.
The cyber-attack comes as the US is expected to relinquish its governance of the internet following numerous scandals concerning the American National Security Agency's (NSA) widespread internet surveillance.
Rod Beckstrom, former chief of Internet Corporation for Assigned Names and Numbers (ICANN), an organization overseeing the internet's architecture, told Al Arabiya that he expects the US to relinquish governance of the internet by 2018.