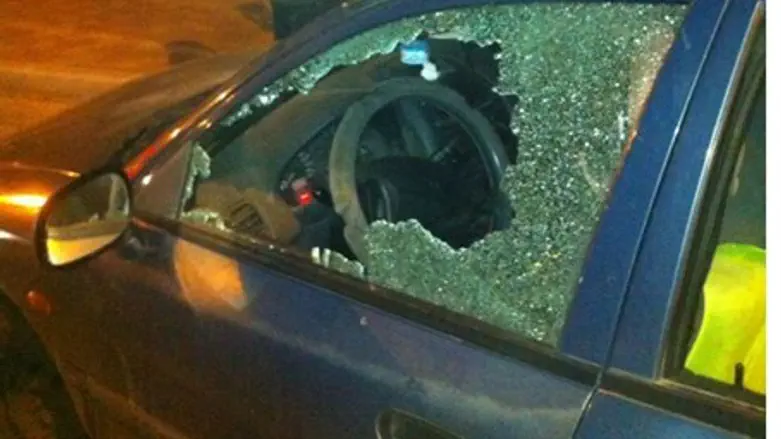 The car that was hit, 17.11.13
Haggai Segal
A woman was lightly wounded Sunday evening when Arabs threw rocks at the car she was driving in. The attack took place on Highway 60, between the Givat Asaf Junction and the town of Ofra, north of Jerusalem.
The car was badly damaged.
The woman continued driving, along with another female passenger seated beside her in the car, until she reached the gate to Ofra, where she received first aid from Magen David Adom volunteers and the Binyamin Regional Council security team.
She was then taken to Jerusalem's Shaarei Tzedek Hospital for additional treatment.
Rock and firebomb attacks have become increasingly frequent in Jerusalem, as well as along highways in Judea and Samaria (Shomron). The attacks have injured several people in recent months, and have caused death and severe injury in the past. 
Incensed by a New York Times article trivializing rock-throwing by Arab youth against Israeli soldiers and civilians, one filmmaker took to YouTube to illustrate how such rock-throwing is not just a harmless "game" or "hobby".