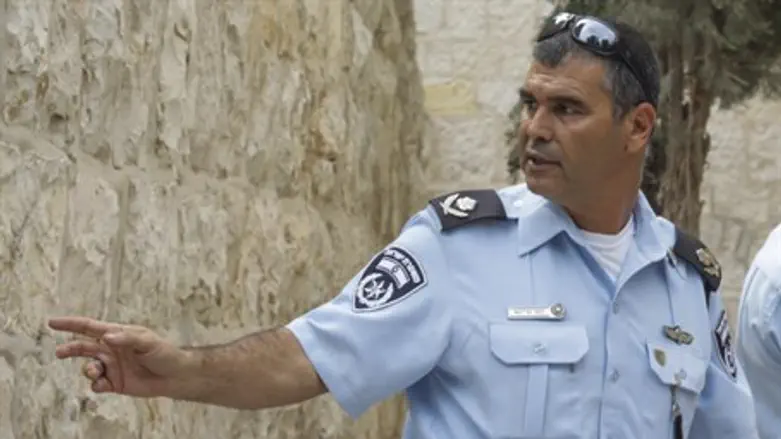 Police Chief Yossi Pariente
Israel news photo: Flash 90
Jerusalem area Police Chief Yossi Pariente rescued a young girl in Be'er Sheva on Saturday evening after encountering the scene of a violent crime during a visit to the city.
Pariente was driving through the city when he spotted a man attacking a woman. The man overpowered the woman and snatched a toddler from her.
Pariente quickly intervened to stop the attacker. He fought the attacker and kept him at the scene, while at the same time calling for backup from local police.
Officers arrived at the scene and assisted Pariente in subduing the attacker and rescuing the child.
Police discovered that the attacker is apparently the child's father, while the woman who was attacked was the mother. The man was drunk and would not tell officers what the motive for his attack had been.  
The mother fled the scene, and police are trying to locate her. The child was taken to a Be'er Sheva police station, and social services workers were called in to care for her.