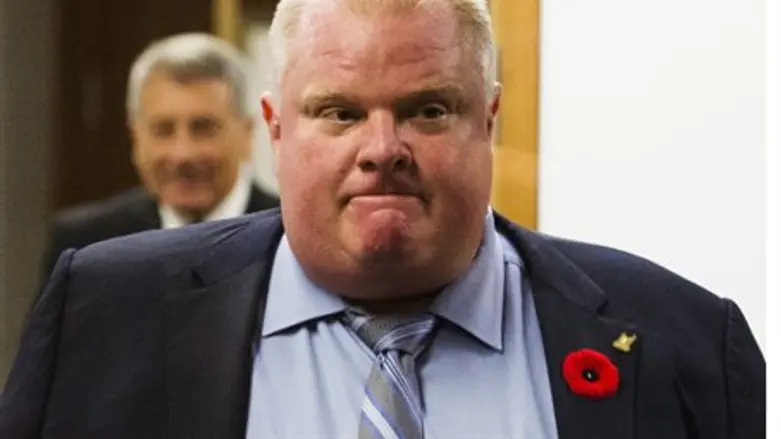 Rob Ford
Reuters
In a majority vote of 39-3, the Toronto City Council has approved a bill to strip embattled mayor Rob Ford of his executive power, Shalom Toronto reports. Another vote of 41-2 also denied him his mayoral power even in the event of an emergency.
Effectively mayor in name only, as of Friday, Ford's powers have been given almost entirely to deputy mayor Norm Kelly. Critics - mostly relatives of Ford also involved in Toronto's political system - have called the move a "coup." 
The move follows reports earlier this week that Ford had been engaged in ongoing drug and alcohol abuse, and that it had been affecting his decisions while in office. Police documents show that Ford had been in close contact with known drug dealers, and was engaged in numerous transactions with them.
Meanwhile, Ford has continued to entrench himself in an awkward political position, refusing to give up his post even after the City Council voted to send him on personal leave while he takes care of the allegations.
Friends call him "stubborn" for refusing to leave despite the onslaught of public criticism, and he has already stated to the media following the Friday vote that he is turning to the higher courts to appeal the legality of the neutralization bills.
Currently, Canadian law only allows for a mayor to be ousted if he is convicted of a federal crime and sent to prison. Ontario MPP Kathleen Wynne has stated that she is consulting with members of the Opposition regarding possible solutions to the ongoing municipal upheaval; Toronto city council members have been appealing to Wynne to change the law in light of the new developments.