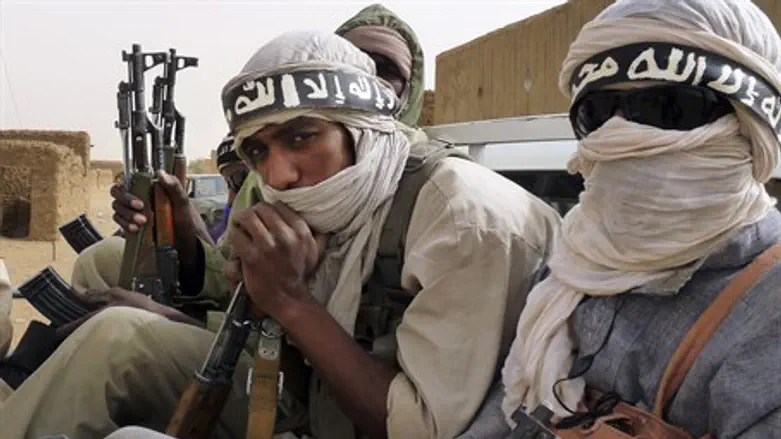 Illustration: Islamist fighters in N. Africa
Reuters
A recently revealed document from Libya's justice ministry announces the establishment of a committee to make the nation's laws better conform with Islamic Sharia law.
The new 16 member committee will be nominated by the supreme court and the Mufti (Sharia legal expert) to make sure existing and new laws do not contradict Sharia law, reports Al Arabiya.
The move comes as Libya is embroiled in ongoing clashes between rival militia factions and government security forces, with some anticipating that the committee is meant to satisfy Islamist demands.
On Tuesday, the jihadist group Ansar al-Sharia called for the implementation of Islamic law to bring stability to Libya. The group does not recognize state institutions.
Meanwhile, in early October, Libyan Prime Minister Ali Zeidan was briefly abducted, prompting a leader of the Libyan Muslim Brotherhood's political party to say that Zeidan must be replaced. The Prime Minister has been under mounting pressure from Islamist forces in Libya.
Since dictator Muammar Qaddafi was toppled in 201,1 Libya has further embraced Islamic law. Shortly after the revolution, a law restricting polygamy was abolished.
The new committee is to be headed by a judge and include professors from Islamic universities.