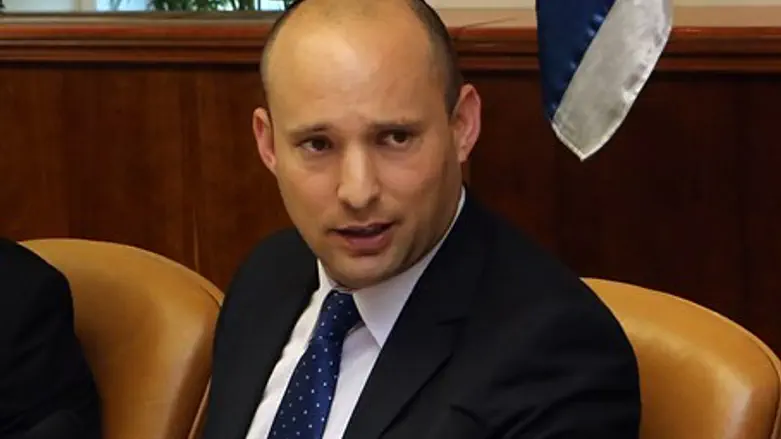 Naftali Bennett
Israel news photo: Flash 90
Bayit Yehudi Chairman, Economics and Trade Minister Naftali Bennett, was scheduled to land in the US Wednesday morning for a visit that is mainly meant to shore up Israel's position regarding Iran's nuclear weapons program, ahead of the next session of the P5+1 talks with the Islamic Republic.
Jeremy Saltan, who was appointed Bennett's English-language social media manager this week, told Arutz Sheva that Bennett plans a "media blitz" consisting of interviews on mainstream US media, as well as numerous meetings with congressmen and Jewish leaders.
Saltan said that Bennett's trip to the US was coordinated with the government.