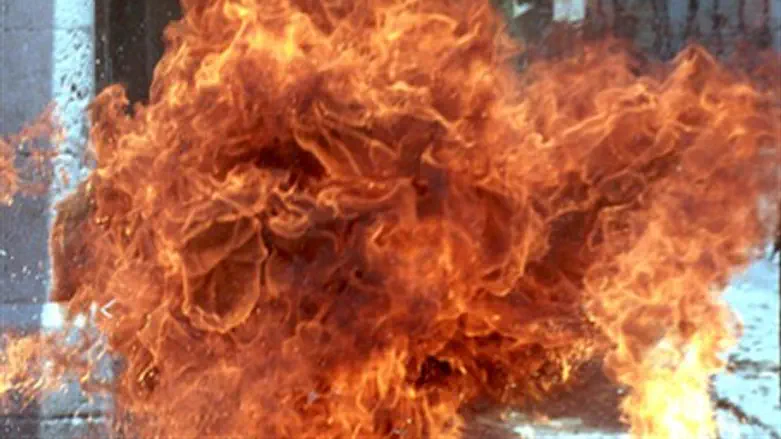 Explosion (illustrative)
Israel news photo: Flash 90
Intelligence, Investigations, and Surveillance officials from the Northern District of the Israeli police force have uncovered a weapons cache under the foundations of an Afula building. The building was in a crowded urban neighborhood located close to a large public structure in the Northern city. 
Commander Moshe Cohen led the search team, which found the cache several weeks ago. The cache contained unusually large amounts of explosives and debris - enough to cause a substantial loss of life. 
"Determined and professional action by the Northern District Police thwarted the possibility of criminal elements [. . .] harming innocent people and causing loss of life," police spokespeople stated. "The explosive elements were tested by police sappers and further testing has been carried out at National Headquarters. The Northern District is looking into various means of investigation to uncover and arrest the perpetrators." 
District Commander Roni Attia praised the unit's work, noting that "through professional and determined work, you have thwarted a risk to human life." Attia also noted, however, that the work hasn't been fully completed; the unit needs to find and detain the perpetrators before another cache can be built.
"We will act decisively to catch these criminals - who are bound to hurt innocent people - and to put them behind bars," Attia stated. "It is our job as the police to protect the security of our citizens." 
A different weapons cache was also uncovered in a northern Galilee Kibbutz in September. It is unclear whether either stash is connected to terrorism, or to organized crime.