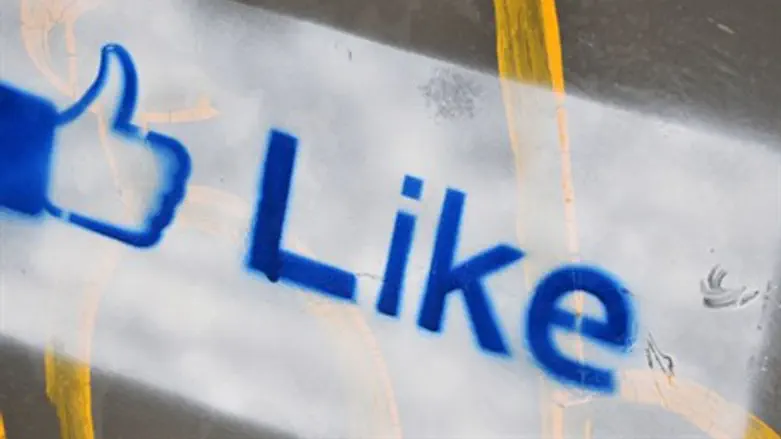 Not so "likeable"?
Flash 90
Channel 10 News reported on Monday that Arab hackers had broken into the Facebook accounts of some 13,000 Israelis.
The hackers, from Tunisia and Gaza, made public on Monday evening the usernames and passwords of the accounts which they had broken into. In some cases they changed the profile pictures of the users in question.
Victims of the hacking attack confirmed to Channel 10 that their Facebook account was hacked, with some saying they had thought the attack was a prank by their friends.
The channel named the group that carried out the attack as Demons of Hack. The group's page is filled with anti-Semitic pictures. One of the hackers in the group, which Channel 10 contacted through Facebook, said the attack was an "act against the Israeli occupation."
Facebook told Channel 10 that it was working to ensure the continued online security of all users, and urged users whose accounts were compromised to change their passwords.
There have been several hacking attacks targeting Israelis over the past year or so.
In January, a person who claimed to be a Saudi hacker published the credit card information of some 400,000 Israelis. It was later revealed that the number of charge card accounts that had been hacked is about 15,000.
Israeli hackers later "returned the favor" by publishing a list containing the names and credit card details of citizens of Saudi Arabia.
In a subsequent "hacking war", the websites of Yeshiva Machon Meir, the Israel Fire Services, El Al and the Haaretz newspaper were among those attacked by Arab hackers.
The Israeli Defense Ministry has established a special cyber warfare administration, which coordinates the efforts of security agencies and the Israeli defense industry in developing advanced systems to deal with cyber warfare.