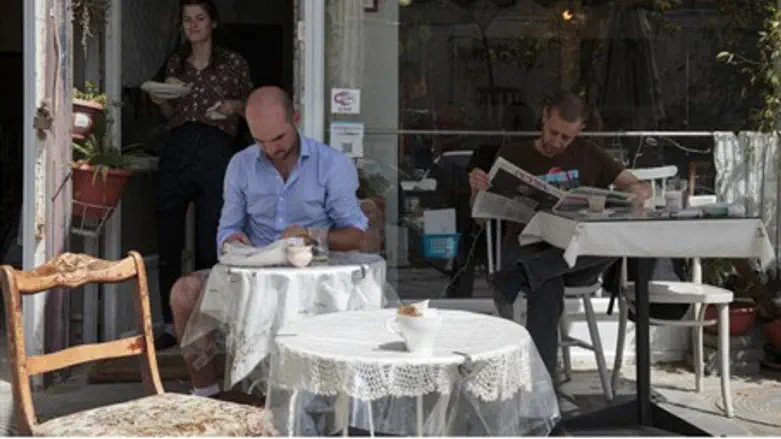 Coffee shop (illustrative)
Israel news photo: Flash 90
Discount coffee chain Coffix, which has taken Tel Aviv and Jerusalem by storm, is planning to expand. The chain expects to open 50 branches all over the country in the coming two years – with the first five set to open within three months in Rishon Lezion, Netanya, Givatayim, and two more in Tel Aviv.
In a unique (to Israel) business model, Coffix has been bringing customers in en masse by cutting the price of coffee, cakes, sandwiches, juices, and other often "big ticket" items offered at Israeli cafes. At Coffix, these items cost just five shekels, all day, every day (except for Shabbat, when the chain's stores, which are kosher, are closed).
Coffix has been embraced by the Israeli public, with lines (sometimes long) from the morning until the night, as customers line up to buy "hafuch" (an Israeli form of latte coffee) for a third of the price at most coffee shops, while the equivalent sandwiches sold at Coffix for five shekels often go for nearly six times that price in most other shops.
As a result of the competition, other coffee shops in the area where Coffix is located, some of them part of the major national chains (Aroma, etc.) have cut prices as well.
Since the chain opened two months ago, Coffix management said, its two stores have sold over 150,000 items.